It may be difficult to find, but, if you look hard enough, there are still some items of good news in the business travel industry. So, every week, we curate some of the better "good news" stories. We can't promise green shoots of economic recovery, but we can promise to highlight some of the better, encouraging and happier pieces of news in business travel. After all, we're all looking forward to travelling again.
And, if you want to share the good news, please feel free to use the share links at the bottom of the page.
Monday, 6 July
This week, the good news came in threes.
First, the government confirmed that there would be a list of countries that will be exempt from last month's quarantine requirements, starting this week, on 10 July. Read the story here.
Second, the government produced its list of 59 countries – and it contained some surprises. See the full list here.
Third, the Foreign and Commonwealth Office released updated its global advisory against 'all but essential' travel, exempting destinations that no longer pose an unacceptably high risk for British travellers. This came into effect at the weekend. You can read about this, here.
Monday, 29 June
This week, there is really only one, big piece of business travel industry news. The government's lifting of quarantine restrictions for passengers arriving (or returning) from some countries. Click the link below to find out about the government's intentions, Foreign Office advice changes and the latest information about air bridges. The story is moving forward very quickly, so keep checking back to see regular and ad hoc updates.
Monday, 22 June
A number of airlines announced increased services this week, including:
Manchester Airport introduced pre-booking for security screening and London City Airport re-opened yesterday.
Intercontinental Hotels Group announced the introduction of a new pricing model, Hyatt plans to open a hotel at Gatwick and Ruby confirms plans for a 173-room hotel in Notting Hill.
Monday, 15 June
There was more good news in the last week from the business travel sector, yet again. As the industry prepares for more companies to return to travelling on business, we were able to bring a range of good news items to our Twitter followers.
Turkish Airlines launched a discount scheme for health care workers
Iberostar plans to re-open several hotels, while OYO and Premier Inns build new ones
Japan Airlines and Air Transat re-start international services; Virgin Australia re-starts domestically
Austrian Airlines have secured rescue funding, while agreeing environmental commitments
You don't have to wear gloves at Manchester Airport any more…
…and you don't have to keep your distance on Air New Zealand flights
And, if you're worried about losing your tier status on British Airways Executive Club, there's good news for you, too
Monday, 8 June
In the last week, a number of news items have, again, pointed to recovery in the business travel sector.
But most people's attention was rightly focused on the 50 Leading TMCs list being revealed by industry publication BTM Europe…
Monday, 1 June

United Airlines is upcycling old staff uniforms into face masks

Hilton is producing 50,000 meals a month for those in need

Iberia will increase flights next month…

…while Lufthansa Group has announced increased long-haul routes

Air New Zealand has opened a number of its lounges as it resumes domestic flights

Monday, 18 May
Lufthansa Group is amongst a raft of airlines announcing schedule increases having publicised 1,800 additional roundtrips per week to its schedules from next month…
…but Delta Air Lines isn't even waiting that long to restart flights to Heathrow:
Meanwhile, across Europe, steps are being taken to open up borders again:
And Qatar Airways has generously donated 100,000 free tickets to healthcare professionals as a big "thank you":

Monday, 11 May
In a week where the news mainly concerned messages from Her Majesty the Queen and the Prime Minster as well as celebrations of the 75th anniversary of the Victory in Europe, we also found some good news in the business travel sector.
International Airlines Group – the owners of British Airways – has announced it is planning a "meaningful return" to service in July. However, a number of airlines have announced an increase in flights even sooner than that…
American Airlines will resume some European and South American flights from 4 June.
British Airways will return to Beijing Daxing out of Heathrow from 14 June and several other routes during the same month.
Cathay Pacific and Cathay Dragon will increase their capacity from 21 June.
KLM continues to have longhaul flights to Los Angeles, Chicago, Atlanta, New York, Mexico City, Toronto, Curacao, Sao Paulo, Singapore, Tokyo Narita, Osaka Kansai, Seoul and Hong Kong; as well as daily flights to Barcelona, Budapest, Helsinki, Madrid, Milan, Prague, Rome and Warsaw.
Korean Air intends to resume flights to cities including Washington, D.C., Seattle, Vancouver, Toronto, Frankfurt, Singapore, Beijing and Kuala Lumpur.
Qatar Airways says it will increase flights to 80 cities by the end of June.
Forbes has reported that United Airlines plans to "pencil in" four flights to Beijing, Chengdu and Shanghai from June.
While Vietnam Airlines plans to resume all domestic flights in June.
Capturing the mood of a nation that is looking forward to the end of "lockdown", the Daily Mail reported that one-third of Britons will be travelling more than ever, once the restrictions end.
And while the airlines' planning continued to gather pace, we at Global Travel Management took some time to commemorate VE Day…

Monday, 4 May
In the last week, Virgin Atlantic have shared some of the great stories of how their staff are helping to repatriate British people from abroad, helping to deliver food, helping staff in NHS hospitals, helping to handle NHS 111 calls and lots more. But they're not just helping, they're taking time to say thank you – a big, red thank you – to other people and organisations and the work they are doing.
Elsewhere, Cathay Pacific and Cathay Dragon intend to increase flying capacity towards the end of June.
Business travel is recovering in China. The country's strategy, which will attempt to restart what was the biggest business travel market in the world, could offer a glimpse of how business travel will recover in the future.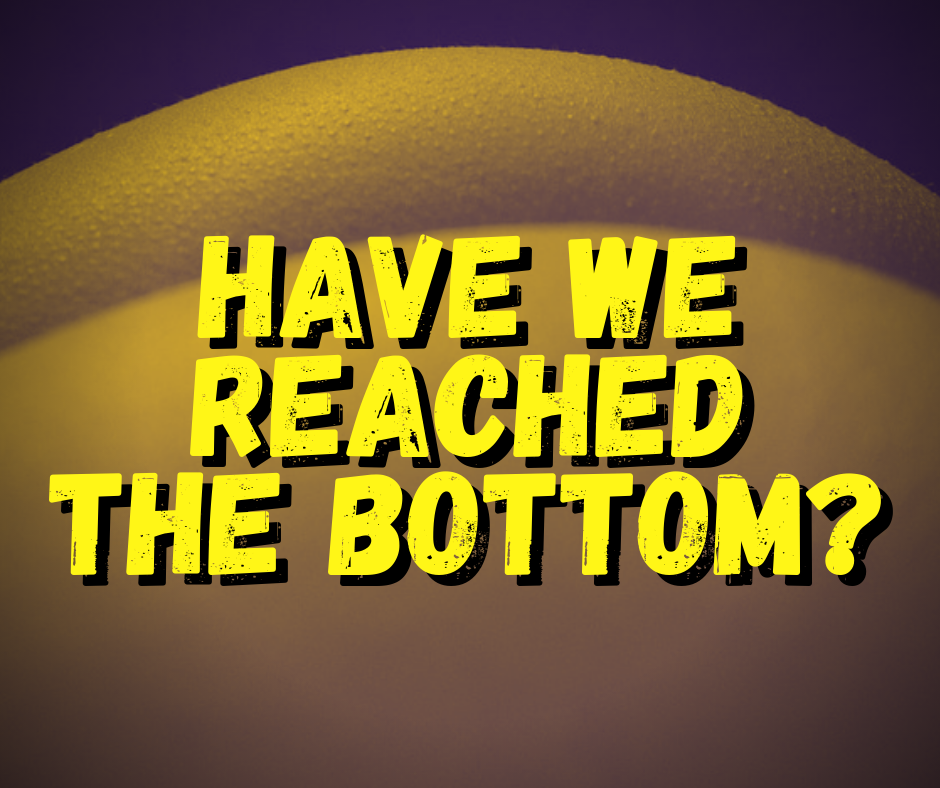 And these pieces of good news from Asia may reflect some positive changes in airline capacity around the world. Our Managing Director Scott Pawley posted on LinkedIn about a report suggesting the airline world may have reached the bottom of the curve. In short, there has been an increase in flight seat capacity.
It is not only business travel that has seen good news in the last week, because Dubai aims to reopen its tourism by July, according to the Director General of Dubai's Department of Tourism and Commerce Marketing.
Wizz Air have recommenced flights from London Luton Airport to airports in Hungary, Israel, Portugal, Romania, Serbia, Slovakia and Spain.
And finally, the Global Business Travel Association (GBTA) has released the results of a poll of more than 5,000 of its members which shows signs of optimism and recovery on the horizon. The study found that most companies are planning a recovery for 2020, with one in three planning for a recovery within the next three months.

Monday, 27 April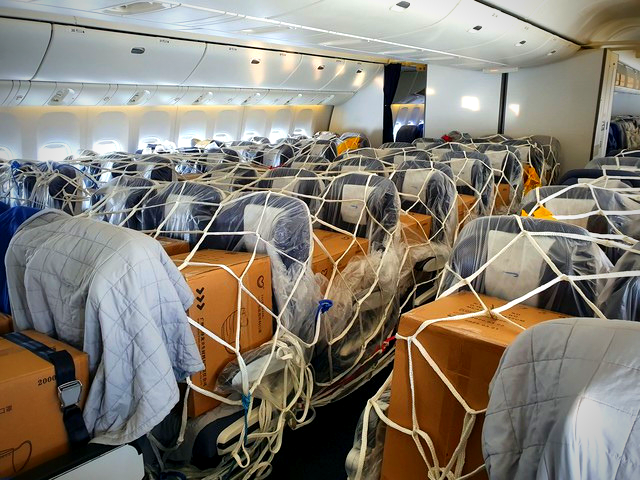 Last week, British Airways announced an increase in flights to China to London from 13 a week to 21. The flights will be able to carry up to 77 tonnes of cargo for the NHS, including PPE (personal protective equipment) which is of vital importance to health and social care workers.
Alex Cruz, British Airways' Chairman and Chief Executive, said: "We are in a unique position to help in the global response to Covid-19, whether it is through carrying UK residents back home, transporting vital cargo back to the NHS, or through our colleagues who are offering their skills to volunteer. We're proud to be playing our part, and I'm grateful to everyone who is working to make these flights happen in these difficult times."
The news of BA's increased China-London flights came the same week that the airline shared details of repatriation flights from India. As our news story shows, the airline has been helping to fly thousands of British citizens home from India. And our tweet, below, shows how welcome the repatriation flights were for the passengers – and how hard the crews are working to make this happen.

https://gtm.uk.com/wp-content/uploads/2020/04/Some-good-news.png
312
820
Dave
https://gtm.uk.com/wp-content/uploads/2015/05/logo_trans.png
Dave
2020-07-06 00:01:05
2020-07-05 21:02:20
Good news