British Airways and Heathrow have joined forces in a new partnership with London Wildlife Trust to embark on a significant conservation and outreach project.
The initiative, titled 'Connecting with Nature in Hillingdon,' will focus on protecting and improving seven nature reserves and country parks in the Hillingdon area of west London.
This collaboration marks the largest corporate partnership to date for the London Wildlife Trust.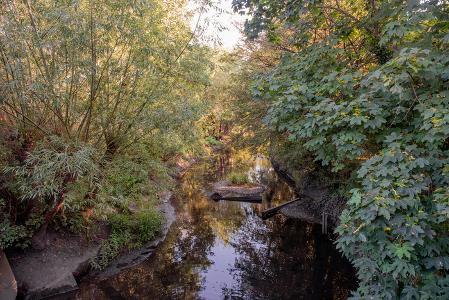 The project aims to preserve and enhance the natural habitats within the region, ensuring that Hillingdon residents can appreciate and enjoy the abundant wildlife that surrounds them.
The selected sites for this initiative include Minet Country Park, Cranford Country Park, Huckerby's Meadows, Yeading Brook Meadows, Ten Acre Wood, Gutteridge Woods, and Ickenham Marsh.
Through their joint investment, British Airways and Heathrow will support the project's endeavors, which include various conservation activities and community engagement initiatives.
Working closely with Hillingdon Council, the project will also provide volunteering opportunities for individuals to actively contribute to the preservation and maintenance of these sites.
Hillingdon boasts numerous hidden treasures where residents and visitors can encounter fascinating wildlife such as kingfishers and kestrels along the picturesque Yeading Brook and Crane River.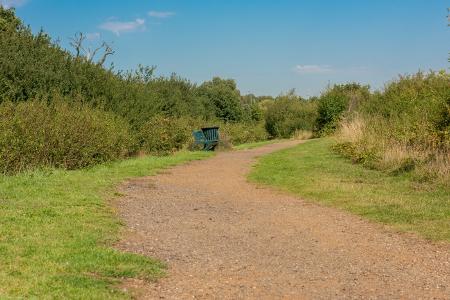 As part of the project, the London Wildlife Trust will oversee conservation efforts, including cattle grazing, path and fence maintenance, habitat restoration, new planting, and wildlife surveying.
To ensure effective progress monitoring, the project will recruit a ranger who will work closely with volunteers to safeguard and manage the sites.
Recruitment for these exciting opportunities will be announced shortly.
Additionally, the project will organise regular events, including guided walks and outdoor learning sessions, to facilitate the reconnection of residents with their local green spaces.
Mary Brew, Head of Community Investment and Responsible Business at British Airways, expressed pride in the BA Better World Community Fund. Over the past year, the fund has provided support to over 170 charities and organisations throughout the UK.
Mary Brew said,
This latest partnership with London Wildlife Trust is another brilliant project we're delighted to support through the Community Fund. We're looking forward to seeing 'Connecting with Nature in Hillingdon' deliver its programme of community engagement activities and volunteering opportunities across the borough.
Becky Coffin, Communities and Sustainability Director at Heathrow, highlighted the importance of supporting the launch of 'Connecting with Nature in Hillingdon.'
Becky Coffin said,
Helping projects like this is exactly what our Giving Back Programme is all about, helping to make this area a great place to live and work
Richard Barnes, Head of Conservation at London Wildlife Trust, spoke about the significance of this new partnership:
This new partnership will enable us to build upon our 40-year investment in Hillingdon with a more ambitious programme of capital works, volunteering and engagement activities on five of our reserves and two of Hillingdon's; delivering a step change in connecting communities with these sites."
This partnership between British Airways, Heathrow, and London Wildlife Trust signifies a remarkable commitment to conservation, community engagement, and the preservation of natural heritage.
The 'Connecting with Nature in Hillingdon' project promises to foster a deeper appreciation for wildlife and the environment while providing opportunities for individuals to actively participate in safeguarding these invaluable spaces.

https://gtm.uk.com/wp-content/uploads/2023/07/WEB-KLM-1.png
312
820
Dave
https://gtm.uk.com/wp-content/uploads/2022/06/Smarter-Better-Fairer-GTM-logo_02.png
Dave
2023-07-03 10:30:55
2023-07-03 11:32:23
British Airways and Heathrow team up with London Wildlife Trust to enhance nature reserves