Heathrow Airport's Board has officially confirmed the appointment of Thomas Woldbye as the successor to John Holland-Kaye, who will step down later this year after nearly a decade at the helm.
Following an extensive recruitment process, Woldbye emerged as the outstanding candidate among a pool of exceptional contenders, both internally and from around the world.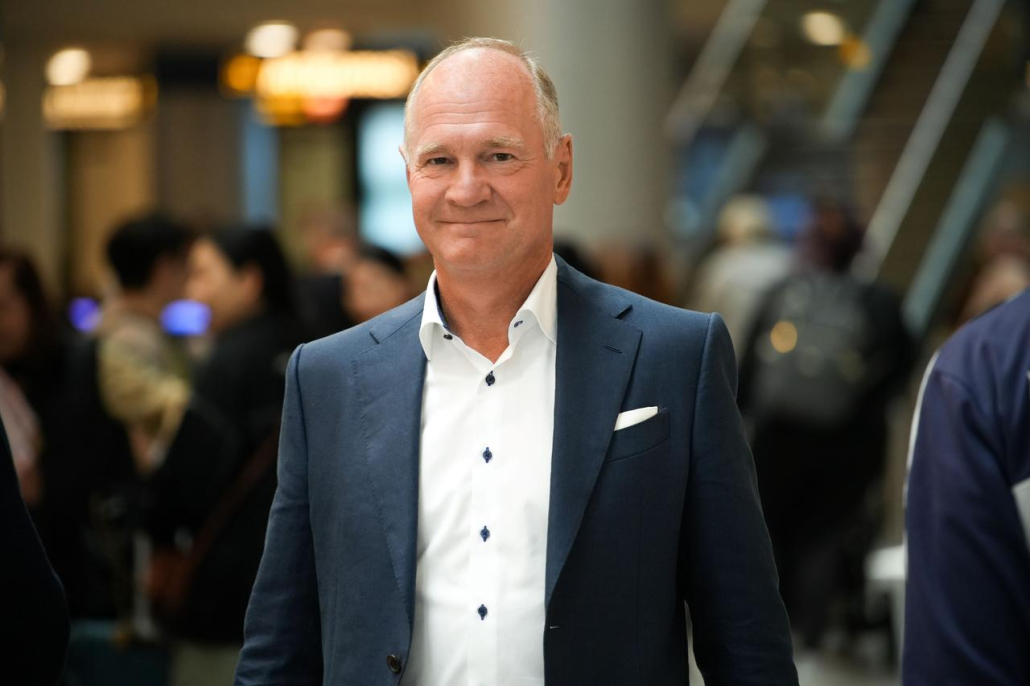 Currently serving as the CEO of Copenhagen Airport, Woldbye brings with him a wealth of experience and a proven track record in leading a major airport, championing passenger service, sustainability and growth.
His appointment comes at a crucial time as Heathrow recently underwent an £11 billion private investment program by its shareholders, transforming it into the modern, top-rated airport it is today.
During his tenure at Copenhagen Airport, Woldbye prioritised customers and colleagues, leading to the airport's transformation into a powerhouse transport hub of northern Europe, earning it accolades for its passenger service. His adeptness in navigating complex stakeholder relationships played a pivotal role in his success.
Woldbye forged strong links with the Danish Government, who are part owners of Copenhagen Airport, and fostered partnerships with airlines to drive investment and development, including significant expansions in terminal capacity.
Before his role at Copenhagen Airport, Woldbye spent 27 years at Møller-Mærsk, where he led the global shipping and ferry divisions, gaining substantial success in diverse operating environments and honing expertise in process efficiency.
John Holland-Kaye, the current CEO of Heathrow, will remain in his position over the summer to ensure the airport continues to deliver excellent passenger service until Woldbye officially assumes the role later this year.
In response to the appointment, Lord Deighton, Chairman of Heathrow, expressed the Board's delight in selecting Woldbye as the next CEO. Deighton emphasised that Woldbye's accomplishments at Copenhagen Airport align closely with Heathrow's long-term strategy, highlighting his ability to successfully run a major airport and collaborate with stakeholders to achieve positive outcomes.
Acknowledging Holland-Kaye's contribution, Deighton commended his unwavering dedication to colleagues and praised his transformative leadership that propelled Heathrow to become a premier global hub.
Holland-Kaye played a pivotal role in developing the expansion plan for Heathrow, securing overwhelming Parliamentary approval. He also adeptly navigated the challenges posed by the Covid-19 pandemic and led the industry towards a net-zero future.
Expressing his confidence in Woldbye's appointment, Holland-Kaye stated that an airport is more than just infrastructure; it is the people who work tirelessly to deliver excellent service to passengers. Holland-Kaye praised Woldbye's leadership on diversity, sustainability, and his commitment to meeting the needs of passengers, believing that the Heathrow team will be instrumental in Woldbye's success in delivering the best airport service in the world.
Woldbye himself expressed excitement, pride, and humility upon being chosen to lead one of the world's most renowned airports on its future journey. He acknowledged the remarkable improvements made by the excellent team at Heathrow in recent years, creating a strong platform for further success. As an important engine for the British economy and intrinsically linked to the success of London and the wider UK, Woldbye looks forward to charting the path for this iconic company. His ambition is to enhance the airport experience for passengers, airlines, the community, and all parts of the UK.
Heathrow Airport, the UK's international gateway and Europe's largest airport, welcomes over 200,000 passengers on approximately 1,300 flights daily, serving as Britain's hub for trade, tourism and investment. With approximately 75,000 colleagues, including airport employees and partners, such as airlines, ground handlers and retailers, Heathrow plays a vital role in connecting the UK to the world.
About Thomas Woldbye
Thomas Woldbye assumed the role of CEO at Copenhagen Airport in May 2011. In this position, he is responsible for overseeing the airport's operations, facilities, and various sectors, including retail, food and beverage, hotels, real estate development, parking, and logistics. Under Woldbye's leadership, Copenhagen Airport consistently ranks as one of the world's top airports in terms of customer and retail experiences, efficiency, and profitability. He has successfully collaborated with Danish unions and prioritized customers throughout the airport's staff.
Prior to his role at Copenhagen Airport, Woldbye served for 27 years at A.P. Møller-Mærsk, where he held various management positions across different countries, including Indonesia, Singapore, China, Hong Kong, the Netherlands, and Denmark. During this time, he played a pivotal role in managing A.P. Møller-Mærsk's global container business, Maersk Line.
In 2004, Woldbye assumed the role of Group CEO at Norfolkline Group, headquartered in The Hague.
Woldbye holds an HD in Financing from Copenhagen Business School and has acquired professional qualifications from the London Business School and the IMD in Switzerland.
---
https://gtm.uk.com/wp-content/uploads/2023/06/WEB-Austrian-6.png
312
820
Dave
https://gtm.uk.com/wp-content/uploads/2022/06/Smarter-Better-Fairer-GTM-logo_02.png
Dave
2023-06-30 10:28:55
2023-06-30 10:28:59
Heathrow Airport announces new CEO