Virgin Atlantic is expanding its global network by launching new routes to São Paulo, Brazil and Bengaluru, India, while also reintroducing flights to Dubai, Las Vegas, the Maldives, and Turks & Caicos, showcasing their commitment to serving UK-based business travellers with enhanced connectivity and state-of-the-art aircraft.
Virgin Atlantic has announced a series of exciting developments that are set to enhance the travel experiences of UK-based business travellers.
With the launch of new routes across three continents and the introduction of state-of-the-art aircraft, Virgin Atlantic is capitalising on growing demand for business travel. This expansion will offer customers more than 250,000 additional seats across the airline's network, compared to 2019.
One of the most significant highlights is Virgin Atlantic's foray into South America with the introduction of a brand-new daily flight from London Heathrow to São Paulo, Brazil.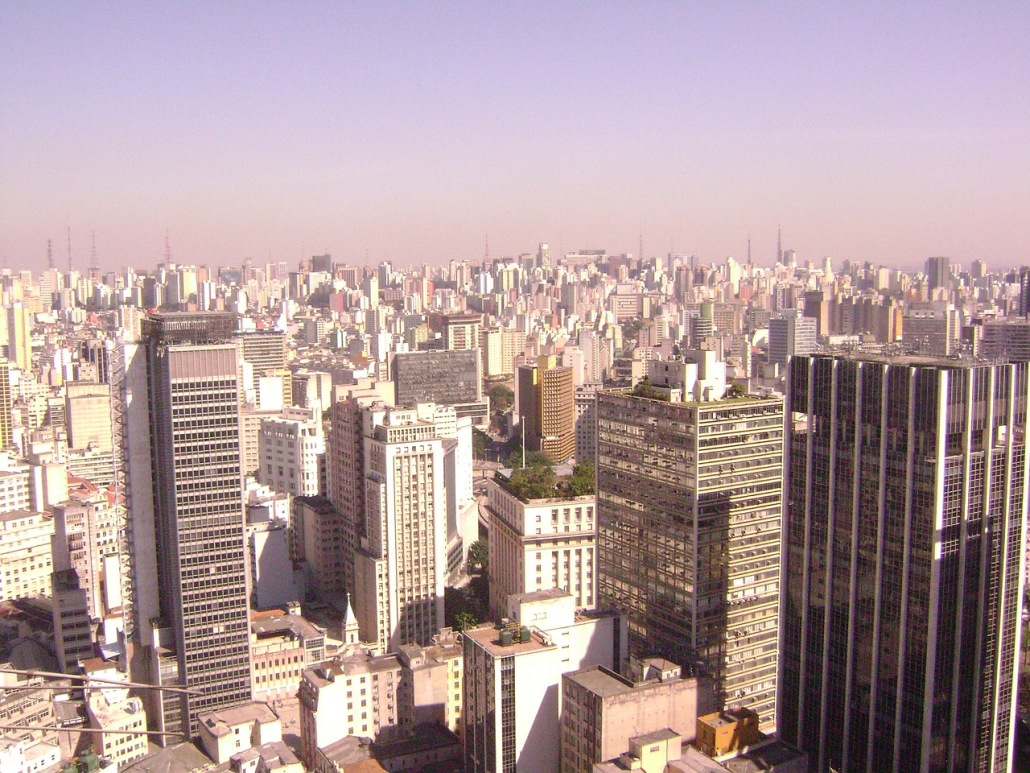 São Paulo, a bustling metropolis known as the foodie capital of Brazil, offers a vibrant cultural scene and serves as a major hub for multinational businesses.
This move not only caters to corporate customers and business travellers but also provides a gateway for leisure travellers seeking enriching experiences.
Additionally, São Paulo's position as South America's leading import and export hub will make it a popular cargo route, facilitating trade between the UK and Brazil.
The airline's expansion in India continues with the introduction of a new route to Bengaluru.
As Virgin Atlantic's third destination and fourth daily service to India, Bengaluru strengthens the airline's commitment to serving one of its fastest-growing markets.
The city, renowned for its technological advancements and thriving corporate sector, offers both business opportunities and cultural attractions for adventurous travellers.
New routes will provide seamless connectivity for customers traveling via London Heathrow to various North American destinations, courtesy of Virgin Atlantic's joint venture partner, Delta Air Lines.
For those seeking premium winter sun destinations, Virgin Atlantic has exciting news as well. The airline will be reintroducing flights from Manchester to Las Vegas, enhancing its offering for leisure travellers in the North of England.
Furthermore, Virgin Atlantic's return to Dubai, operating seasonally from October through March, will cater to the increasing demand for luxury getaways in sunny destinations. These routes not only accommodate passengers but also provide significant cargo capacity, facilitating trade between the Middle East and key markets in the UK and the US.
Demonstrating its commitment to the Caribbean region, Virgin Atlantic will introduce new inter-island flying, allowing both locals and holidaymakers to experience the joy of island hopping.
The airline's dedication to this beautiful part of the world underlines its support for the region's tourism industry and its commitment to providing diverse travel options for customers.
Shai Weiss, Virgin Atlantic CEO said,
We're excited to announce a range of new routes across three continents, giving our customers the opportunity to fly in style with Virgin Atlantic. From our entrance into South America, to our expansion in India and the growth of our premium sun portfolio, there is something for all of our customers to experience.


By leveraging the power of our strategic partners, and welcoming our state of the art, brand new A350 and A339 aircraft, customers can rely on Virgin Atlantic to connect them to where they need to be, enjoying a premium customer experience, delivered by our amazing crew.

Our plan is working, positioning us to return to profitability in 2024.
To support its network expansion, Virgin Atlantic is welcoming the arrival of new state-of-the-art aircraft, including the Airbus A350 and A330neo.
These aircraft not only contribute to a younger and more fuel-efficient fleet but also offer enhanced passenger experiences, with features like the reimagined Upper Class cabin and game-changing wireless charging.
By the end of 2024, the airline will have received its full order of 12 Airbus A350s and four A330neos.
The recruitment of an additional 350 cabin crew members will further strengthen the airline's renowned customer service.
Virgin Atlantic's dedication to sustainability is also commendable. With a commitment to achieving net-zero carbon emissions by 2050, the airline operates one of the youngest and most fuel-efficient fleets in the industry.
Over the past decade, Virgin Atlantic has reduced its absolute carbon emissions by 35%. The airline's efforts to lead in sustainability are exemplified by its participation in an industry consortium aiming to deliver the first 100% Sustainable Aviation Fuel flight across the Atlantic.
This initiative demonstrates the potential for SAF to be safely used as a drop-in fuel within existing infrastructure, engines, and airframes, supporting the industry's goals of reducing environmental impact.
Virgin Atlantic's recent announcements reflect the airline's dedication to meeting the evolving needs of UK-based business travellers. With new routes, enhanced connectivity, state-of-the-art aircraft, and a strong commitment to sustainability, Virgin Atlantic is poised to provide an exceptional travel experience while supporting economic growth and trade opportunities between the UK and destinations across the globe.

https://gtm.uk.com/wp-content/uploads/2023/06/WEB-Virgin.png
312
820
Dave
https://gtm.uk.com/wp-content/uploads/2022/06/Smarter-Better-Fairer-GTM-logo_02.png
Dave
2023-06-05 11:22:01
2023-06-05 11:22:07
Virgin Atlantic announces new routes across three continents