It may be difficult to find, but, if you look hard enough, there are still some items of good news in the business travel industry. So, every week, we curate some of the better "good news" stories. We can't promise green shoots of economic recovery, but we can promise to highlight some of the better, encouraging and happier pieces of news in business travel. After all, we're all looking forward to travelling again.
And, if you want to share the good news, please feel free to use the share links at the bottom of the page.
Monday, 14 December
Last week ended with the announcement of the twenty individuals, groups and companies that comprised the 'Twenty Heroes.
It's good news if you're on the list. And it's good news if you're a client of Global Travel Management, because each of these contributors will have helped to make 2020 better than it would otherwise have been, and have paved the way for a better, more positive year ahead.
Check out the full list, below:
Monday, 7 December
Last week, the news was dominated by Thursday's announcement from the Secretary of State for Transport that "high value business travel" would be provided with an exemption from the requirement to quarantine on return to England from countries outside the safe travel corridor.
See Scott Pawley's view on this announcement, here.
Elsewhere, Vistara are planning to start flights between London and Mumbai next month. Heathrow is predicting a sharp increase in passenger volumes in 2021. easyJet is seeing an increase in passenger confidence.
United Airlines have kicked off a mass shipment of the Pfizer/BioNTech vaccine. Eva Air are investing in biometric boarding in San Francisco. While Manchester Airports Group has rolled out Covid testing at Stansted, East Midlands and Manchester airports.
And for the AVGeeks amongst us, there was news that two more BA 747s have been saved from the scrapheap.
And finally we have experimented with sharing hotel news via Twitter Moments. You can see how this is coming on here.
Monday, 30 November
E-scooters were in the news last week, with TfL launching a trial. Ryanair extended its fee waiver. Do you want 2,000 Tesco Clubcard Points? If so, check out Virgin Atlantic Flying Club. And Virgin Atlantic has also launched a Black Friday sale.
Manchester Airports Group has updated its commitment to zero carbon. Gatwick Airport has launched a Covid-19 testing facility. While Hawaiian Airlines allows loyalty members to swap miles for Covid-19 tests.
The UK Government safe travel corridor list saw changes this week. And there's big news from IAG and IATA, who are working on a new travel pass.
And, in the middle of the week, the Focus Travel Partnership held a virtual event for members.
Monday, 23 November
We didn't have to wait long before posting our first piece of good news on Twitter this week. It was on Monday morning that we shared the great news that we are working with, not one, but two suppliers of Covid-19 testing, for passengers travelling to destinations that require a negative Covid test certificate.
Among airlines sharing good news are:
Elsewhere, the UK and USA have signed a bilateral Open Skies agreement.
American Airlines have launched an app helping passengers understand testing and documentation requirements.
And the GBTA have released research showing that half of travellers are willing to travel now.
But, perhaps the most important news was the story we broke on Wednesday: the Boeing 737 Max 8 cleared to return to service.
Monday, 16 November
Last week the news was dominated by the announcement that the Pfizer/BioNTech phase 3 testing of a Covid-19 vaccine has delivered better than expected results. Stocks rose worldwide – although there were some exceptions, as Scott Pawley noted here on LinkedIn.
Elsewhere, the UK economy soared by a record amount in Q3 this year, the government's safe travel corridor has welcomed two new, key business destinations and GTM customers can now make use of Covid-19 testing provided by two suppliers.
And we closed off the week by changing the name of our company…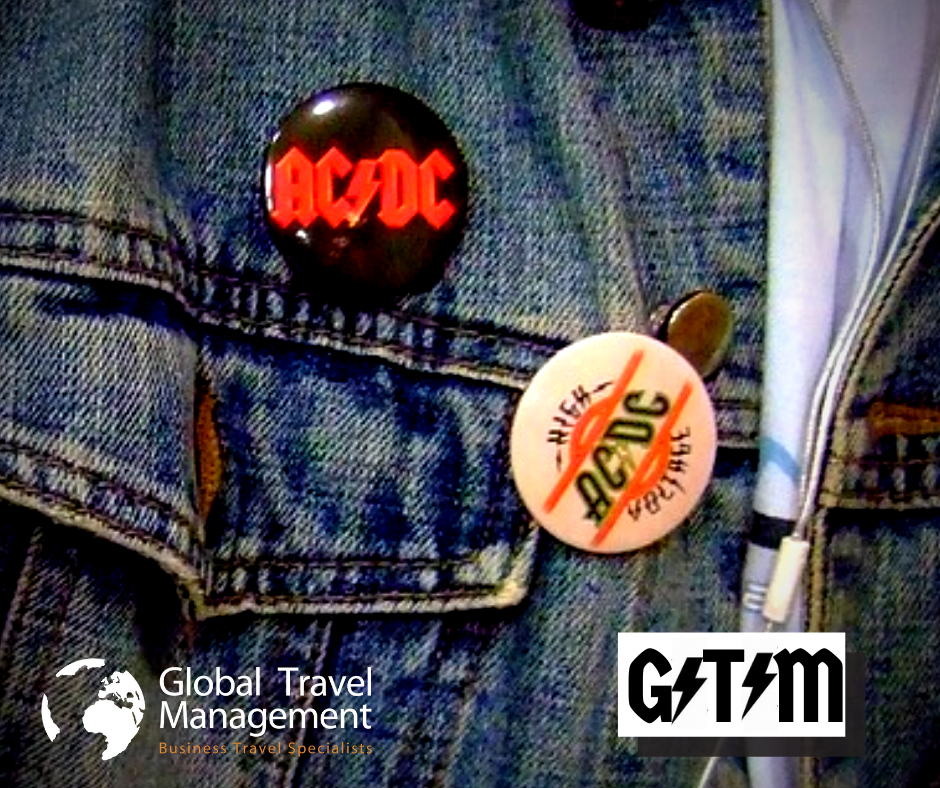 Monday, 9 November
What was the first travel-related item we tweeted this week? Was it about flights? Airports? Trains? Car hire? Drones, teleportation or virtual meetings? No. It was bicycles.
We kicked off British Travel Month with a clip of Paul Baker explaining how travellers can support British jobs in the travel industry, even while the country enters the second lockdown.
Accor has worked with a London-based company Bizzon to launch a digital service to make it easier, quicker, safer and more reliable to order food and beverage.
In the middle of a busy week, we were able to announce that a new president has been appointed: Marriott International had a big announcement.
For anyone still unaware, there was confirmation that business travel is starting its long recovery.
The managing director of Hull Trains has promised that services to London will return. And LNER has launched a new loyalty scheme for frequent travellers.
The entertainment industry is one sector that is showing how to continue growing the economy, instead of waiting for the pandemic to pass. And the uptick in business travel has been identified by the CEO of Hilton Worldwide.
Finnair has introduced free Covid-19 insurance cover. And American Airlines has expanded its testing programme.
British Airways released a video explaining the meticulous and painstaking measures the airline is taking in order to ensure the safety of passengers in the airport and on-board flights.
Monday, 2 November
This week, Paul Baker and Kelly Packington met the teams at Heathrow and United Airlines to see how well the airline and airport are working to ensure passengers can travel in a Covid-secure way.
It was reported that Swiss Rail will run a faster service between Zurich and Munich next month. While Berlin Airport has opened a rail station.
Westjet has announced it will provide cash refunds instead of vouchers.
Two affiliates of Japan Airlines have joined the Oneworld Alliance.
Dubai International Airport has an announcement on safe routes through the airport.
Singapore Airlines have launched flights to nowhere.
Emirates is offering 10% off flights. And the airline has announced the return of full inflight dining.
United Airlines has added eight new routes.
Occupancy is up at IHG hotels.
Monday, 26 October
There could be an economic boost to the UK of £2.9bn per annum, thanks to the sustainable fuels industry.
Air New Zealand is opening up the trans-Tasman bubble. Flybe is set for a return. And Jet Airways has found new investors. Emirates is offering 10% off flights and double Tier Miles and is expanding its southern African destinations. United Airlines is adding more destinations this winter. Singapore Airlines resumes a New York service next month. Lufthansa Group has announced reduced losses in Q3 this year. And you can now experience Finnair's inflight services without flying. Qatar Airways has taken delivery of three more Airbus A350-1000s.
The good news in the last week isn't restricted to airlines. Manchester rail stations are set for significant expansion with new HS2 proposals. Mumbai Airport has rolled out its express Covid-19 RT PCR testing for all departing passengers. And Calgary Airport is hosting a project that could shorten quarantine time for international travellers (and yes, we know, it probably shouldn't be called a pilot project…).
Monday, 19 October
The main item of good news in the last week involves our own Scott Pawley and the trip he made to Heathrow on Tuesday.
Scott was among a number of invitees to view the work being undertaken by Delta Air Lines and by Marriott Hotels to keep passengers and guests safe and secure against Covid infection.
To see how Scott got on, check out this thread, on GTM's Twitter account…
Monday, 12 October
This week, the good news we shared was about a product we launched. PinPoint is the Duty Of Care, Traveller-Tracking and Covid resource tool. You can read about it here.
And you can see what BTN Europe – the leading source of information, news, features, data and research for corporate travel managers and travel management professionals – has to say about PinPoint, here.
And you can see how PinPoint works, on this short video clip
Monday, 5 October
This week, we celebrated the anniversary of High Speed 1, the UK's first high-speed rail infrastructure. Some of the highlights of the tweets on 28 September were the announcement of a merger between Eurostar and Thalys, Eurostar restoring catering, some great adjectives used on LinkedIn to describe Eurostar, new cleaning robots at St Pancras, biometrics will be used from next March at St Pancras and there's a great review for the Holiday Inn Express Folkestone Channel Tunnel.
Elsewhere, Air France has announced it is to operate 50% of its schedules during November and December, serving more than 170 destinations by the end of the year.
Qatar Airways has received a $1.95bn government investment and is offering 100 days of free wifi.
Air New Zealand is offering a frequent flyer status extension.
Lufthansa and Austrian are trialling an inflight shopping platform.
Gatwick has begun rolling out UV technology to disinfect trays in security lanes. Meanwhile, in its North Terminal Gatwick has seen the reopening of the No1 Lounge.
LEVEL has resumed its Barcelona-New York service.
Monday, 28 September
This week, we're only highlighting one piece of news in the business travel industry. Our Managing Director, Scott Pawley put together a message for anyone looking to restart or continue business travel in the coming weeks.
His message included three key pieces of advice:
Update your travel policy
Make sure your travellers' details and passports are up to date
Take the opportunity to ensure you have a carbon offset programme in place
You can see Scott's message, here
https://twitter.com/GlobalTravelMgt/status/1308392370417938433?s=20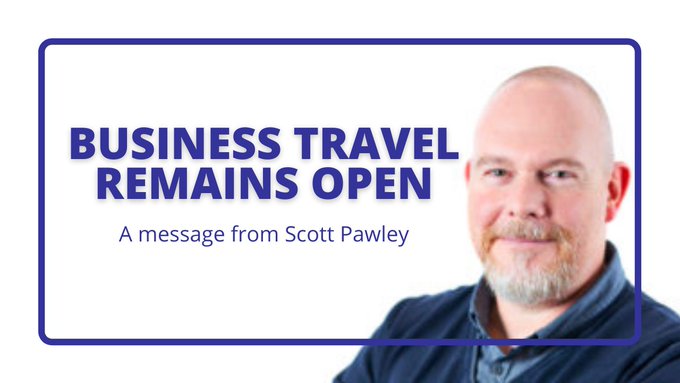 Monday, 21 September
We reported on a number of hotel businesses demonstrating confidence in the long-term future of the hospitality industry this week. Including Hilton, which has opened a new Hampton property in Ealing, the Lux Collective, signing an agreement to manage a five-star resort in Chongzou, Guangxi, HRS and Radisson extending their partnership, Intercontinental Hotels Group launching two new loyalty club promotions, and, back in London, Locke has opened Bermonds Locke in London Bridge.
We report on hotel news every weekday at noon, on Twitter. Follow us here https://twitter.com/GlobalTravelMgt.
Vietnam Airlines has started one-way flights to Japan. Singapore Airlines will launch no-destination flights, from Changi Airport. Etihad is introducing artificial intelligence to reduce in-flight food wastage. Air France is investing in electric ramp equipment. Icelandair has joined Worldwide by easyJet. Aer Lingus Regional is introducing flights from Belfast to Birmingham and Manchester. British Airways has increased flights to Lahore, Pakistan. Delta Air Lines flew its first flight out of Salt Lake City Airport. Qatar Airways is now serving 90 destinations, with more than 650 weekly flights and has fitted 100 aircraft with high-speed broadband. Air Canada is offering free covid insurance.
And the BBC reported on Europe's first Covid-free flights.
Monday, 14 September
Emirates has announced plans to resume flying to Accra and Abidjan and has completed more than $1.4bn in passenger refunds. Flydubai is offering passengers free global cover for Covid-19. Alitalia has received European Commission go-ahead for a grant of almost €200m. Air France is moving towards all-electric ramp equipment. Vietnam Airlines will resume six domestic routes.
Qatar Airways now has 100 aircraft equipped with high-speed broadband.
The aviation industry is collaborating on a biomimicry project to demonstrate operational feasibility of reducing aviation emissions using Wake Energy Retrieval.
Dubai International Airport has reopened smart gates at T3.
And Eurostar has resumed onboard catering.
Monday, 7 September
The last couple of weeks have seen more good news for business travel and business travellers.
Eurostar has announced the long-awaited launch of the direct, return trips between London and Amsterdam, starting on 26 October. The German government and Deutsche Bahn will work together to refresh 167 stations throughout the country. GWR has brought back its Night Riviera service.
ÖBB will launch Amsterdam-Vienna Nightjet. And Avanti West Coast has introduced "At Seat Order".
JAL will increase flights to Singapore and restart the Sydney route, meanwhile, the carrier has introduced touchless check-in at Tokyo. Virgin Atlantic has introduced a new Covid-19 insurance cover and announced plans to launch flights from London and Manchester to Pakistan , as well as announcing plans to increase its routes further, with changes to its inflight catering services. Brussels Airlines has been given the EU go-ahead for a stabilisation package and the airline's parent Lufthansa Group has announced the removal of rebooking fees until the end of 2020. Emirates announced plans to increase its network of African destinations and resume flights to Warsaw, while KLM announced plans to add Poznan to its network. Qatar Airways is continuing to rebuild its network, and now operates 550 weekly flights to more than 85 destinations. Air New Zealand will resume all its domestic Auckland flights. Singapore Airlines has announced further easing of status requirements for its PPS Club and Krisflyer loyalty schemes. United has announced that it will permanently drop change fees for US flights; and Delta Air Lines has announced exactly the same measure.
At Heathrow, Plaza Premium has reopened two of its lounges and the airport has started trials of rapid Covid-19 testing. Berlin Airport has announced its opening will comprise a parallel landing of a Lufthansa and easyJet flight, at the end of next month. And Doncaster Sheffield Airport has the good news that Wizz Air will be expanding its operations at the airport.
And, finally, Singapore has eased travel restrictions and quarantine periods for travellers from several countries.
Monday, 24 August
There was good news from one UK airport last week, which claimed to have seen the "strongest recovery of any major airport in the UK". Which one? You can see, here.
Aspire Lounges is gradually reopening facilities across the UK, including in Bristol, Manchester and Luton.
IATA has releases self-assessment checklists for airline's measures against Covid-19. Delta Air Lines is ramping up staff virus testing.
Covid-19 testing facilities are up and running at Heathrow. Dubai Airport announced pioneering steps in the detection of Covid-19 – by use of man's best friends. Elsewhere in the Gulf, Sharjah Airport has become the first carbon-neutral airport in the Gulf Cooperation Council.
Cathay Pacific passengers numbers are up. Emirates are adding destinations, and changing aircraft types to meet demand. Air Asia has resumed its Kuala Lumpur to Singapore flights. KLM's resuming its flights to Poznan. And Qatar is resuming flights from London Gatwick.
Travel between Zurich Airport and Geneva has now become more efficient thanks to SWISS and SBB. Etihad has expanded the number of rail and coach tickets that can be purchased in conjunction with its air fares. And, in the UK, if you're travelling by train on a Friday, LNER has some good news for you.
And, finally, passengers from Portugal will no longer have to agree to self-isolate for fourteen days, thanks to changes announced by the Foreign & Commonwealth Office.
Monday, 17 August
Last week, there was good news on airlines adding services as well as more good news on how airlines are ensuring trips are safer and more secure.
Qatar Airways is continuing to rebuild its network, and will offer 56 flights a week to the United States by next month, increasing flights to Pakistan while flights to Gatwick resume next week. Emirates is resuming passenger flights to Birmingham. Eastern Airways will regain its link to Heathrow, with flights from Teesside launching next month. Wizz Air has announced plans to create a second UK base, at Doncaster Sheffield. Virgin Atlantic is resuming flights from India.
Etihad has launched an antimicrobial snood for its business class and first class passengers. JetBlue is extending its seat distancing policy. United is using UV lights to to clean flight decks.
Schiphol Airport plans to open Covid-19 testing at Arrival Hall 3, while British Airways are considering offering pre-flight testing. Delta Air Lines is testing more of its workforce.
And in other news, American Airlines is bringing back hot food to its lounges.
Monday, 10 August
We will be honest. Last week, the focus of our attention, at least in the middle of the week, was on the events happening here.
But we also produced this article looking at what aircraft manufacturers are doing to keep planes safe from Covid-19.
Elsewhere, there was more good news items in the world of business travel:
And a couple of airlines gave some information about how they go about disinfecting their planes:
Monday, 3 August
There was good news last week for one UK-based company. Delta Air Lines has selected Lysol, the disinfectant brand from Slough-based multi-national Reckit Benkiser to enhance its cleaning regime and protocols. You can read about this new partnership, here.
British Airways, is rolling out a new voucher scheme. LNER has resumed onboard catering. AirAsia has introduced a WhatsApp chatbot, called AVA. The BTA has called on the government to provide more transparency on its quarantine decision-making process, while Heathrow has backed the idea of passengers being able to buy Covid-19 testing at the airport.
But, probably the best piece of business travel-related news came from the Focus Travel Partnership. CEO Abby Penston reported the findings of the latest Covid-19 Recovery Survey and the results are clear: booking numbers are up, thanks, in part, to the introduction of air bridges. This means more businesses are getting back to business travel to restart and fire up the economy.
Monday, 27 July
Last week saw airport re-openings, countries being dropped from the mandatory quarantine list, more flights being resumed and a guide to getting back to business travel being published.
Passenger numbers at Manchester Airport have continued to increase, leading to the re-opening of Terminal 2. This came in the same week that the UK Government dropped its requirements for passengers returning from five countries to self-quarantine on arrival for fourteen days.
Among airlines resuming services in response to passenger demand are Finnair and Etihad Airways (to Shanghai), and Qatar Airways (to Guangzhou) while British Airways announced new flights from Gatwick to Montego Bay, Jamaica.
Finally, in response to the gradually-increasing demand for business travel, particularly from the UK, we have produced a comprehensive document giving details of what companies should to when they start to plan their return to business travel. You can read about this – and downloand a free copy – here.
Monday, 20 July
After last week's several "good news" items, we thought we would concentrate on just one this week. The great news for one of the biggest airlines in transatlantic travel, Virgin Atlantic. The airline's future has been protected thanks to a solvent recapitalisation. This is great news for the airline's staff, for the sector as a whole and, of course, to any businesses looking to ensure they have enough choice of airlines to two, key business markets: the United States and South Africa.
Monday, 13 July
Last week, there were several, new items of good news.
The Foreign & Commonwealth Office has revised its global advisory against all but essential travel, opening the way for more business trips to be possible. Delta Air Lines has re-opened lounges in Chicago, Denver, Miami, Nashville, Orlando, Phoenix and San Francisco.
Swissport and Priority Pass are looking at a "test on arrival" system at UK airports and Air Canada are looking to explore rapid Covid testing. Meanwhile, Aspire Lounges has begun re-opening its airport lounges and KLM has re-opened Schengen Crown Lounge at Schiphol.
London City Airport has re-opened. Automatic quarantine requirements have lifted for travellers coming into the UK, from some destinations.
And last, but not least, one particularly important #businesstravel journey reached a critical point, when Test cricket finally returned…
Monday, 6 July
This week, the good news came in threes.
First, the government confirmed that there would be a list of countries that will be exempt from last month's quarantine requirements, starting this week, on 10 July. Read the story here.
Second, the government produced its list of 59 countries – and it contained some surprises. See the full list here.
Third, the Foreign and Commonwealth Office released updated its global advisory against 'all but essential' travel, exempting destinations that no longer pose an unacceptably high risk for British travellers. This came into effect at the weekend. You can read about this, here.
Monday, 29 June
This week, there is really only one, big piece of business travel industry news. The government's lifting of quarantine restrictions for passengers arriving (or returning) from some countries. Click the link below to find out about the government's intentions, Foreign Office advice changes and the latest information about air bridges. The story is moving forward very quickly, so keep checking back to see regular and ad hoc updates.
Monday, 22 June
A number of airlines announced increased services this week, including:
Manchester Airport introduced pre-booking for security screening and London City Airport re-opened yesterday.
Intercontinental Hotels Group announced the introduction of a new pricing model, Hyatt plans to open a hotel at Gatwick and Ruby confirms plans for a 173-room hotel in Notting Hill.
Monday, 15 June
There was more good news in the last week from the business travel sector, yet again. As the industry prepares for more companies to return to travelling on business, we were able to bring a range of good news items to our Twitter followers.
Turkish Airlines launched a discount scheme for health care workers
Iberostar plans to re-open several hotels, while OYO and Premier Inns build new ones
Japan Airlines and Air Transat re-start international services; Virgin Australia re-starts domestically
Austrian Airlines have secured rescue funding, while agreeing environmental commitments
You don't have to wear gloves at Manchester Airport any more…
…and you don't have to keep your distance on Air New Zealand flights
And, if you're worried about losing your tier status on British Airways Executive Club, there's good news for you, too
Monday, 8 June
In the last week, a number of news items have, again, pointed to recovery in the business travel sector.
But most people's attention was rightly focused on the 50 Leading TMCs list being revealed by industry publication BTM Europe…
Monday, 1 June

United Airlines is upcycling old staff uniforms into face masks

Hilton is producing 50,000 meals a month for those in need

Iberia will increase flights next month…

…while Lufthansa Group has announced increased long-haul routes

Air New Zealand has opened a number of its lounges as it resumes domestic flights

Monday, 18 May
Lufthansa Group is amongst a raft of airlines announcing schedule increases having publicised 1,800 additional roundtrips per week to its schedules from next month…
…but Delta Air Lines isn't even waiting that long to restart flights to Heathrow:
Meanwhile, across Europe, steps are being taken to open up borders again:
And Qatar Airways has generously donated 100,000 free tickets to healthcare professionals as a big "thank you":

Monday, 11 May
In a week where the news mainly concerned messages from Her Majesty the Queen and the Prime Minster as well as celebrations of the 75th anniversary of the Victory in Europe, we also found some good news in the business travel sector.
International Airlines Group – the owners of British Airways – has announced it is planning a "meaningful return" to service in July. However, a number of airlines have announced an increase in flights even sooner than that…
American Airlines will resume some European and South American flights from 4 June.
British Airways will return to Beijing Daxing out of Heathrow from 14 June and several other routes during the same month.
Cathay Pacific and Cathay Dragon will increase their capacity from 21 June.
KLM continues to have longhaul flights to Los Angeles, Chicago, Atlanta, New York, Mexico City, Toronto, Curacao, Sao Paulo, Singapore, Tokyo Narita, Osaka Kansai, Seoul and Hong Kong; as well as daily flights to Barcelona, Budapest, Helsinki, Madrid, Milan, Prague, Rome and Warsaw.
Korean Air intends to resume flights to cities including Washington, D.C., Seattle, Vancouver, Toronto, Frankfurt, Singapore, Beijing and Kuala Lumpur.
Qatar Airways says it will increase flights to 80 cities by the end of June.
Forbes has reported that United Airlines plans to "pencil in" four flights to Beijing, Chengdu and Shanghai from June.
While Vietnam Airlines plans to resume all domestic flights in June.
Capturing the mood of a nation that is looking forward to the end of "lockdown", the Daily Mail reported that one-third of Britons will be travelling more than ever, once the restrictions end.
And while the airlines' planning continued to gather pace, we at Global Travel Management took some time to commemorate VE Day…

Monday, 4 May
In the last week, Virgin Atlantic have shared some of the great stories of how their staff are helping to repatriate British people from abroad, helping to deliver food, helping staff in NHS hospitals, helping to handle NHS 111 calls and lots more. But they're not just helping, they're taking time to say thank you – a big, red thank you – to other people and organisations and the work they are doing.
Elsewhere, Cathay Pacific and Cathay Dragon intend to increase flying capacity towards the end of June.
Business travel is recovering in China. The country's strategy, which will attempt to restart what was the biggest business travel market in the world, could offer a glimpse of how business travel will recover in the future.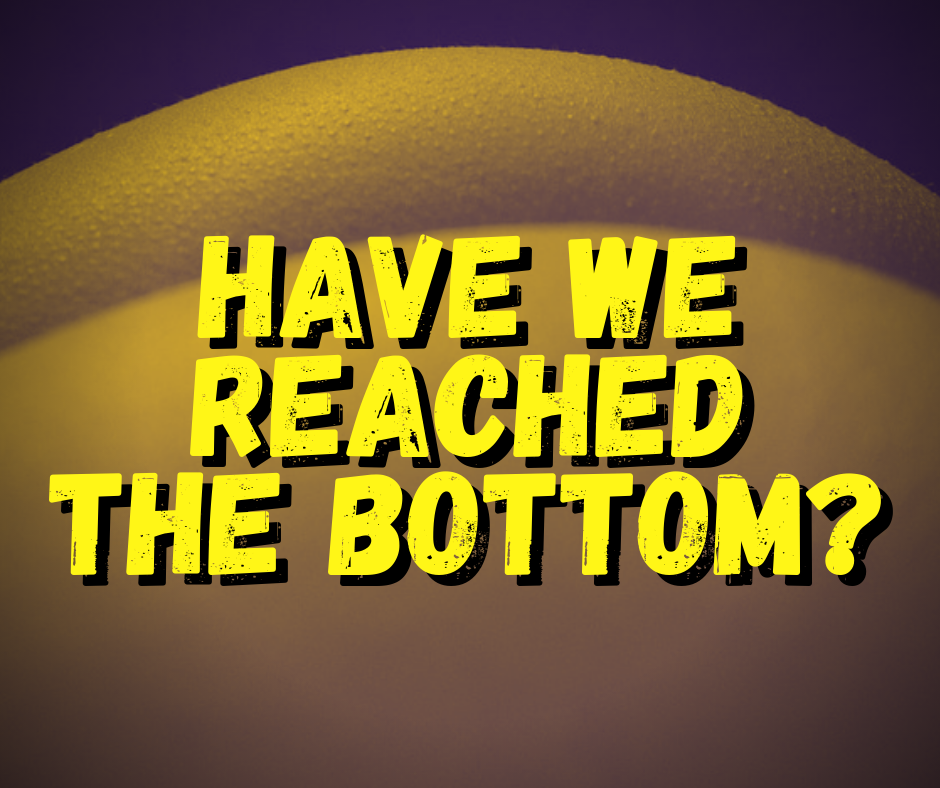 And these pieces of good news from Asia may reflect some positive changes in airline capacity around the world. Our Managing Director Scott Pawley posted on LinkedIn about a report suggesting the airline world may have reached the bottom of the curve. In short, there has been an increase in flight seat capacity.
It is not only business travel that has seen good news in the last week, because Dubai aims to reopen its tourism by July, according to the Director General of Dubai's Department of Tourism and Commerce Marketing.
Wizz Air have recommenced flights from London Luton Airport to airports in Hungary, Israel, Portugal, Romania, Serbia, Slovakia and Spain.
And finally, the Global Business Travel Association (GBTA) has released the results of a poll of more than 5,000 of its members which shows signs of optimism and recovery on the horizon. The study found that most companies are planning a recovery for 2020, with one in three planning for a recovery within the next three months.

Monday, 27 April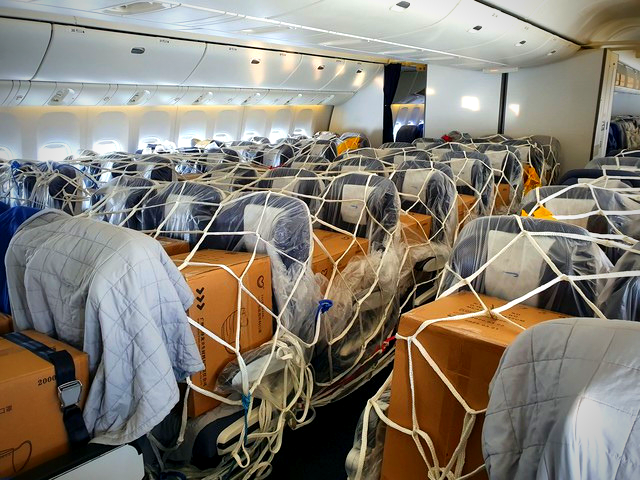 Last week, British Airways announced an increase in flights to China to London from 13 a week to 21. The flights will be able to carry up to 77 tonnes of cargo for the NHS, including PPE (personal protective equipment) which is of vital importance to health and social care workers.
Alex Cruz, British Airways' Chairman and Chief Executive, said: "We are in a unique position to help in the global response to Covid-19, whether it is through carrying UK residents back home, transporting vital cargo back to the NHS, or through our colleagues who are offering their skills to volunteer. We're proud to be playing our part, and I'm grateful to everyone who is working to make these flights happen in these difficult times."
The news of BA's increased China-London flights came the same week that the airline shared details of repatriation flights from India. As our news story shows, the airline has been helping to fly thousands of British citizens home from India. And our tweet, below, shows how welcome the repatriation flights were for the passengers – and how hard the crews are working to make this happen.

https://gtm.uk.com/wp-content/uploads/2020/09/At-Last-Some-Good-News.png
312
820
Dave
https://gtm.uk.com/wp-content/uploads/2022/06/Smarter-Better-Fairer-GTM-logo_02.png
Dave
2020-12-14 00:01:05
2020-12-13 17:14:24
Good news