Global Travel Management Managing Director Scott Pawley, on receiving the 2017 Outstanding Achievement Award from Advantage Travel Partnership, the UKs largest independent travel agent consortium, called on the travel industry to pull together.
GTM is one of the UKs leading business Travel Management Companies and Scott, acknowledging the accolade from industry peers, says:"I take pride in making sure our sector is strong," he says. "The pressures on the travel industry are these days affecting the everyday lives of so many people. So we have to accept that as businesses, my own company included, we are only as strong as the market we are a part of."
Scott, Managing Director of GTM, which is celebrating its 20th anniversary, has led many of the initiatives through his leading role in Focus Partnership a network of 69 UK TMCs, affiliated to Advantage. This has included the Focus Fare Finder Tool, invented by Scott, and which has achieved over £1million of air savings for the group's member year on year.
"At GTM we have been able to take a leading role in helping to ensure that, investing time and energy in supporting Advantage Focus members," he explains. "That's why I gave the Focus Fare Finder Tool to the partnership for free, enabling all our members to benefit financially and make the industry more secure."
Advantage Travel Partnership whose members collectively produce over £4.5bn of travel sales each year, brought together 240 delegates at the Grange City Hotel, London, on 6 October for the awards ceremony at its second annual Big Celebration Lunch.
"Scott Pawley is a business leader who is passionate about his business and the industry" says Julia Lo Bue-Said, Managing Director, Advantage Travel Partnership. "He is a champion for Global Travel's customers and staff.  A worthy winner."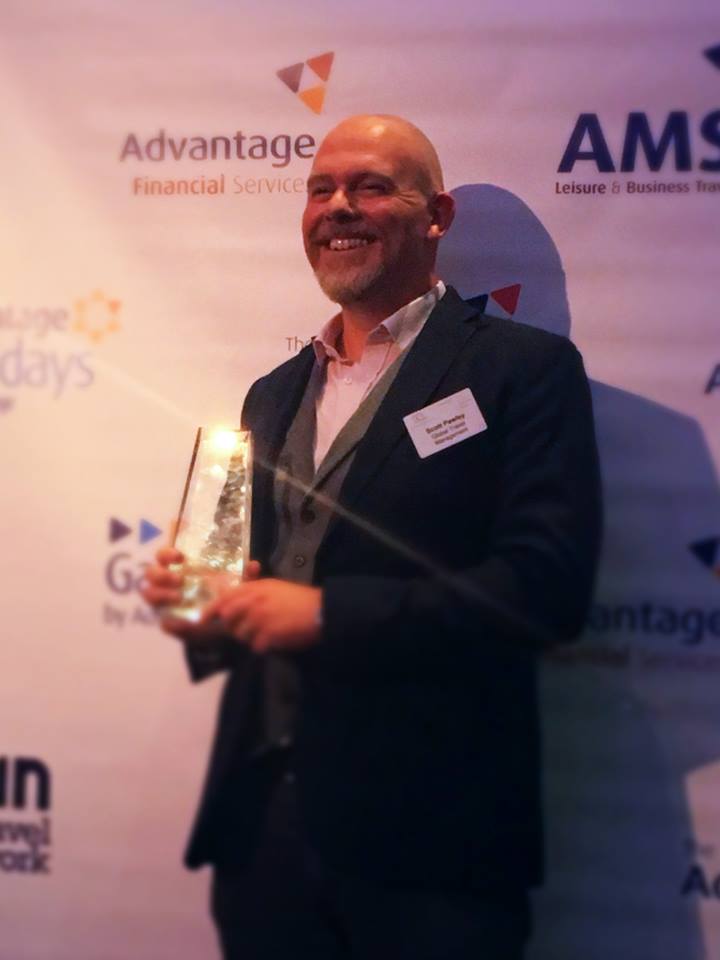 https://gtm.uk.com/wp-content/uploads/2022/06/Smarter-Better-Fairer-GTM-logo_02.png
0
0
Paul
https://gtm.uk.com/wp-content/uploads/2022/06/Smarter-Better-Fairer-GTM-logo_02.png
Paul
2017-10-25 13:20:41
2017-10-25 13:20:41
GTM boss receives Outstanding Achievement Award