Global Travel Management managing director Scott Pawley has spelled out some examples of how business travellers can still visit – and return from – amber-listed countries.
Travel to green list countries is possible with few restrictions
But what if the country you need to visit is outside the government's green list?
And how do you navigate restrictions in destination countries?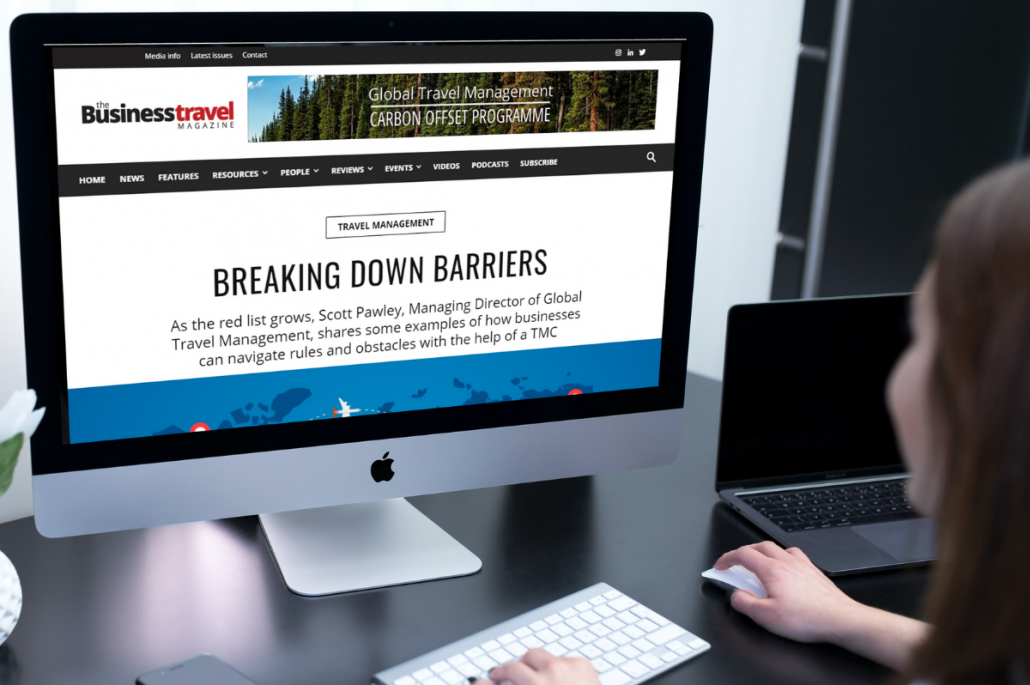 In the article, available here, Scott explains how Global Travel Management works with businesses to ensure that crucial business travel can take place, even to countries outside the green list.
The article discusses the United States' work exemptions, routes avoiding countries with the greatest restrictions imposed on them, differences in self-isolation requirements and arranging Covid-19 testing at home and abroad.
Scott explained,
We have clients who need to travel to countries that are not – or not yet – on the UK government's green list. The first thing we do is help them understand the testing requirements that currently exist. So, for an amber list county, it means pre-booking either three or four PCR tests before the trip takes place.
He also explained how each country's restrictions must be taken into consideration
It's crucial to ensure that regulations are being adhered to, but, equally, when travel to the United States is business-critical, we do what we can to ensure it can happen.
Scott contributed to the article to share some of the best practice required to ensure businesses that need to travel can do so with as little inconvenience as possible.
You can read the full article here.
https://gtm.uk.com/wp-content/uploads/2021/06/Web-images-5.png
312
820
Dave
https://gtm.uk.com/wp-content/uploads/2022/06/Smarter-Better-Fairer-GTM-logo_02.png
Dave
2021-06-07 10:30:38
2021-06-07 13:21:56
How do you travel to a country that's not on the green list?