New research by rail booking company Trainline has revealed more than two-thirds (72%) of UK business travellers surveyed would like to take a higher proportion of trips in 2023 by lower carbon modes of transport, such as rail.
More than six in ten business travellers also expressed concern as to their carbon footprint from business travel in 2022.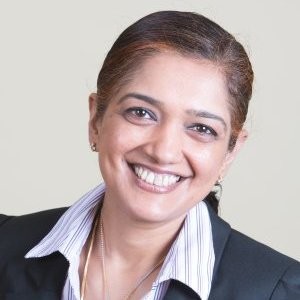 More than half (53%) of the respondents stated their volume of business trips in 2022 was either similar to, or higher than, the number they took annually pre-pandemic.
In 2023, sustainability will ultimately be an important consideration for more than three-quarters (78%) of business travellers.
Trainline states that the survey results demonstrate the potential for changing behaviours when it comes to business travel, with clear support for using alternative travel options.
The research of 1,004 UK employees who travel for business (not commuting) was conducted by independent research company Censuswide in January 2023.
Champa Magesh, President at Trainline Partner Solutions, said,
We're seeing a societal shift in the increasing importance people place on sustainability, which is naturally crossing over into their working lives. As this survey shows, this means business travellers are increasingly thinking about their carbon footprint, and likewise businesses are examining how travel contributes to their carbon disclosures. The good news is rail provides a natural answer to these challenges, offering a sustainable option to travellers and businesses alike.
Global Travel Management offers a full travel management service, including domestic and international rail.
Scott Pawley, Managing Director of GTM, said,
It's great to see more travellers looking to increase their use of lower carbon transport like rail.  We're happy to support all our customers by helping to plan, book, amend and service bookings on their domestic UK rail journeys as well as high speed, international rail trips across Europe and beyond. 

For businesses looking to reduce their environmental impact, GTM provides a comprehensive programme of reporting as well as the ability to plant trees which sequester carbon from the atmosphere. The GTM Carbon Offset Programme was introduced to enable business travellers to monitor and offset carbon emissions from flights. It has now been enhanced to include rail travel as well as car hire and hotel rooms.
Scott Pawley added,
Our customers are becoming more aware of their carbon footprint.  And many are determined to take the necessary action to address their carbon emissions and reduce their impact.  So we're delighted that the GTM Carbon Offset Programme now enables business travellers to offset the carbon emissions from rail travel, as well as flights.  

You can learn more about the GTM Carbon Offset Programme in the article below.
https://gtm.uk.com/wp-content/uploads/2023/01/WEB-11.png
312
820
Dave
https://gtm.uk.com/wp-content/uploads/2022/06/Smarter-Better-Fairer-GTM-logo_02.png
Dave
2023-01-30 12:21:23
2023-01-30 12:21:28
More than two-thirds of business travellers want to increase their use of lower carbon modes of transport