Scott Pawley and Paul Baker have appeared in the first episode of the Business Travel Interview.
Global Travel Management managing director Scott, and sales director Paul answered questions on a variety of business travel topics as customers plan how to start travelling on business again.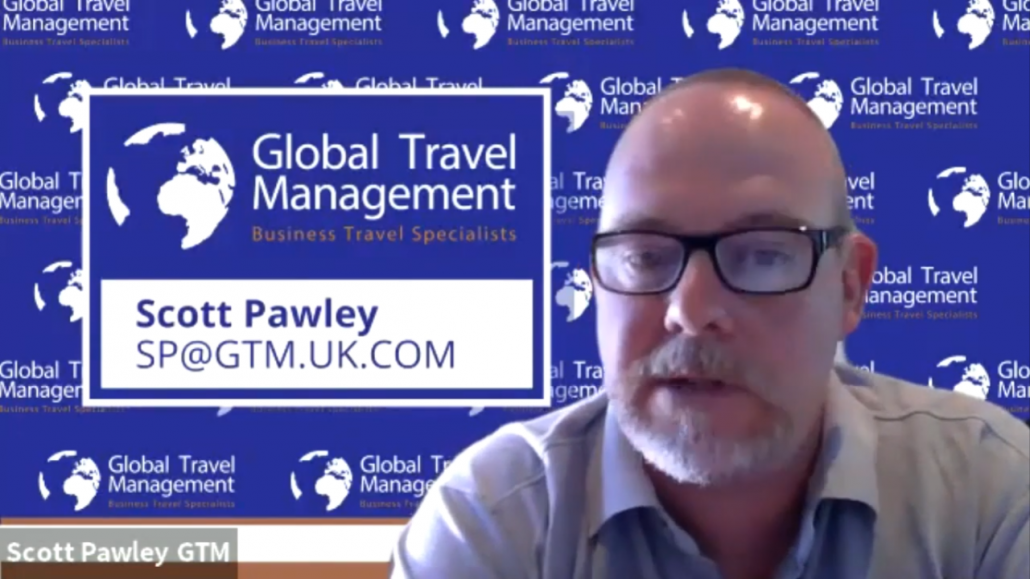 As more airlines ramp up their capacity in order to meet increasing demand, a number of GTM customers are working through the process of ensuring staff can travel as safely and efficiently as possible, but without unnecessary additional costs. So, Scott and Paul answered a number of questions on some of the key issues facing businesses trying to power the post-Covid economic recovery.
Scott and Paul looked back on some of the comparable events that have impacted the travel industry in the last few decades including 9-11, the economic crash, the volcanic ash cloud and more.
And they explained what lessons they have learned in order to help businesses get back in the air.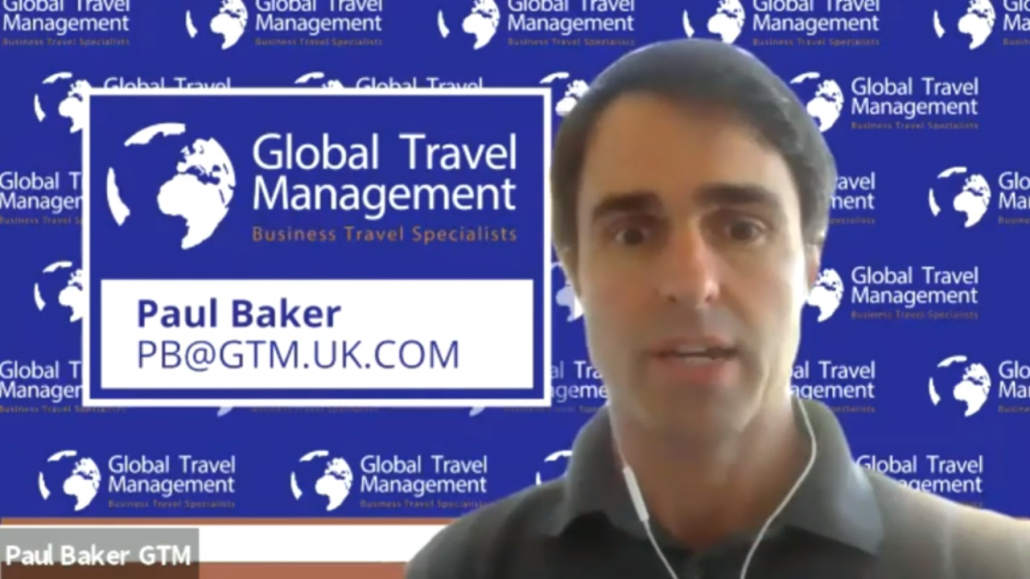 They discussed some of the issues around social distancing and safety measure that are being mandated by airlines and airports around the world. And Scott described a travel hygiene pack, containing masks, gloves and sanitising products, available at a discount to GTM customers.
Scott also described the Covid-19 map which is now on the GTM website home page, showing the measures taken to protect citizens in countries around the world.
And Scott and Paul discussed how the costs of business travel may change in future, and gave tips to any businesses looking to start travelling again now, or soon.
If you would like to ask Scott, Paul – or anyone else in the GTM team – any questions in a future episode of the Business Travel Interview, please drop Scott an email: SP@GTM.UK.COM.
https://gtm.uk.com/wp-content/uploads/2020/06/Business-Travel-Interview-1.png
312
820
Dave
https://gtm.uk.com/wp-content/uploads/2022/06/Smarter-Better-Fairer-GTM-logo_02.png
Dave
2020-06-02 14:36:28
2020-06-02 14:38:09
Scott Pawley and Paul Baker interviewed