2021 will be remembered as the first, full-year of global pandemic.  Economies around the world suffered consumer decline.  Travel was restricted, regulated and, in some cases, banned altogether. 
But, while many travel companies suffered intolerable operating conditions, Global Travel Management used the year as an opportunity to build the business with a strategy of innovative solutions and careful investments aimed at meeting customers' current and future aspirations. 
And we had fun doing it. 
Here's a look back at the highs and even-highers of an eventful year.

In January, the UK's relationship with the European Union changed, again. So we prepared a briefing document, UK Business Travel in Europe to show the new rules impact British citizens doing work in the EU.
Also in January, Scott Pawley and Paul Baker also made their inaugural appearance on "Football Focus".
The duo put together a Match of the Day style preview of a football match at Marine FC, a club sponsored by a Focus Travel Partnership travel management company.
Marine played Premier League giants Tottenham Hotspur in the FA Cup. Scott and Paul's predictions pre-match analysis was well received. But their predictions were terrible.

In February, we launched the innovative, industry-leading, GTM Carbon Offset Programme, with our friends from Trees4Travel.
The GTM Carbon Offset Programme enables businesses to offset their carbon emissions. We calculate the carbon cost of each individual trip and the number of trees that would need to be planted in order to sequester that amount of carbon in the lifetime of those trees. We then arrange to collect the cost of those trees and arrange – through Trees4Travel – for them to be planted, in sustainable reforesation projects around the world.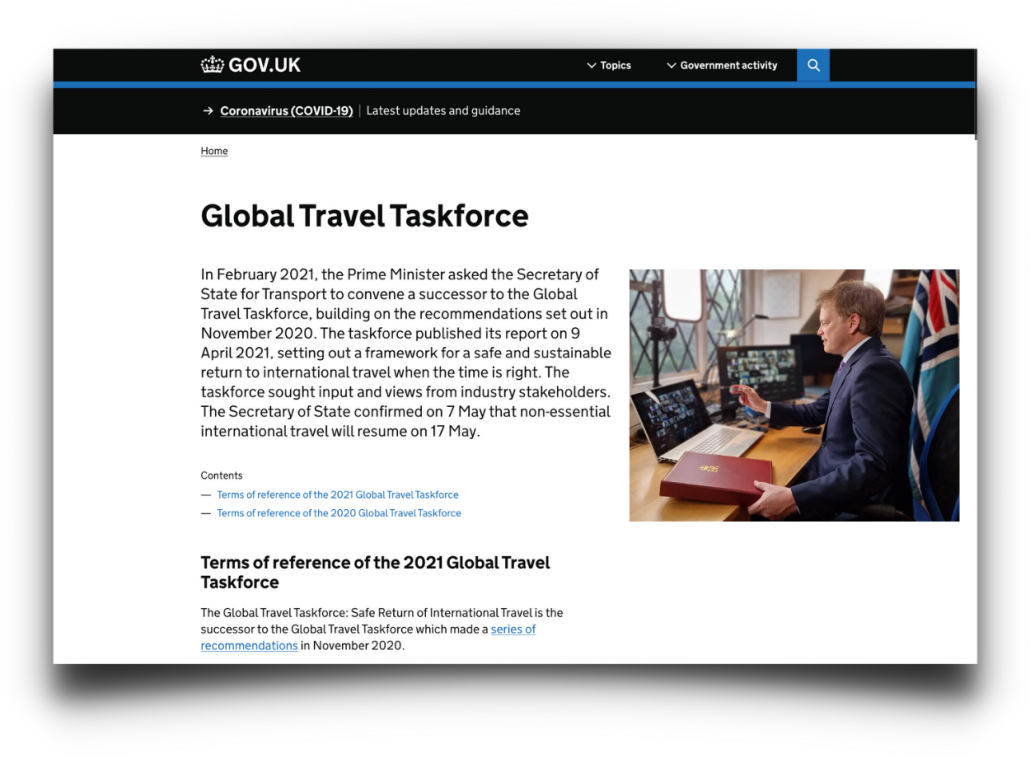 In March, we provided input into the Government's Global Travel Taskforce.
The Secretary of State for Transport, Grant Shapps MP was commissioned to provide an updated report to steer government's decisions on the best way to manage a safe return to business travel.
We spoke to customers and gathered input via surveys which helped us to frame our input, which covered testing, travel corridors, the safe implementation of the traffic light system and a reduction in cumbersome regulations which exacerbated issues for business travellers.

In April, global travel technology company Travelport used our comments to promote their latest travel agency product.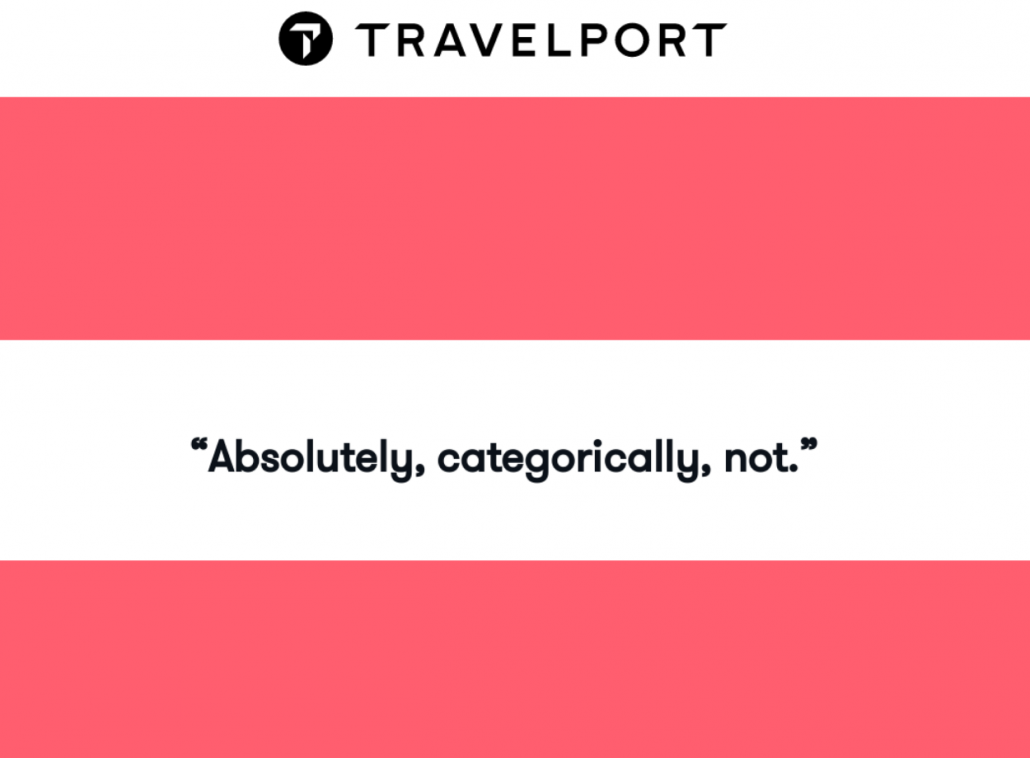 Scott Pawley was interviewed by the company to give them feedback on the use of the Travelport Smartpoint product.
His response? "Absolutely, categorically not".
But he gave further insight into the business travel sector.
Scott told Travelport he believes the business travel sector has changed permanently in the last year, and so GTM has had to change as well. Scott says that in addition to being a manager of travel, GTM has also become a trusted, authoritative source of business travel information.
We're using a combination of our expert knowledge and the Travelport products to instil confidence in every client, every time they want help determining when, where, and whether to travel.

Our managing director Scott Pawley made more news in May.
He was asked to be the star guest in the latest episode of the the Business Travel Magazine podcast series "Checking In With…".
You can download the episode here, and find out about how well he's able to work with his wife; what his most embarrassing flight booking was; how he works up a sweat on his Peloton and how he has become an expert barbecue chef.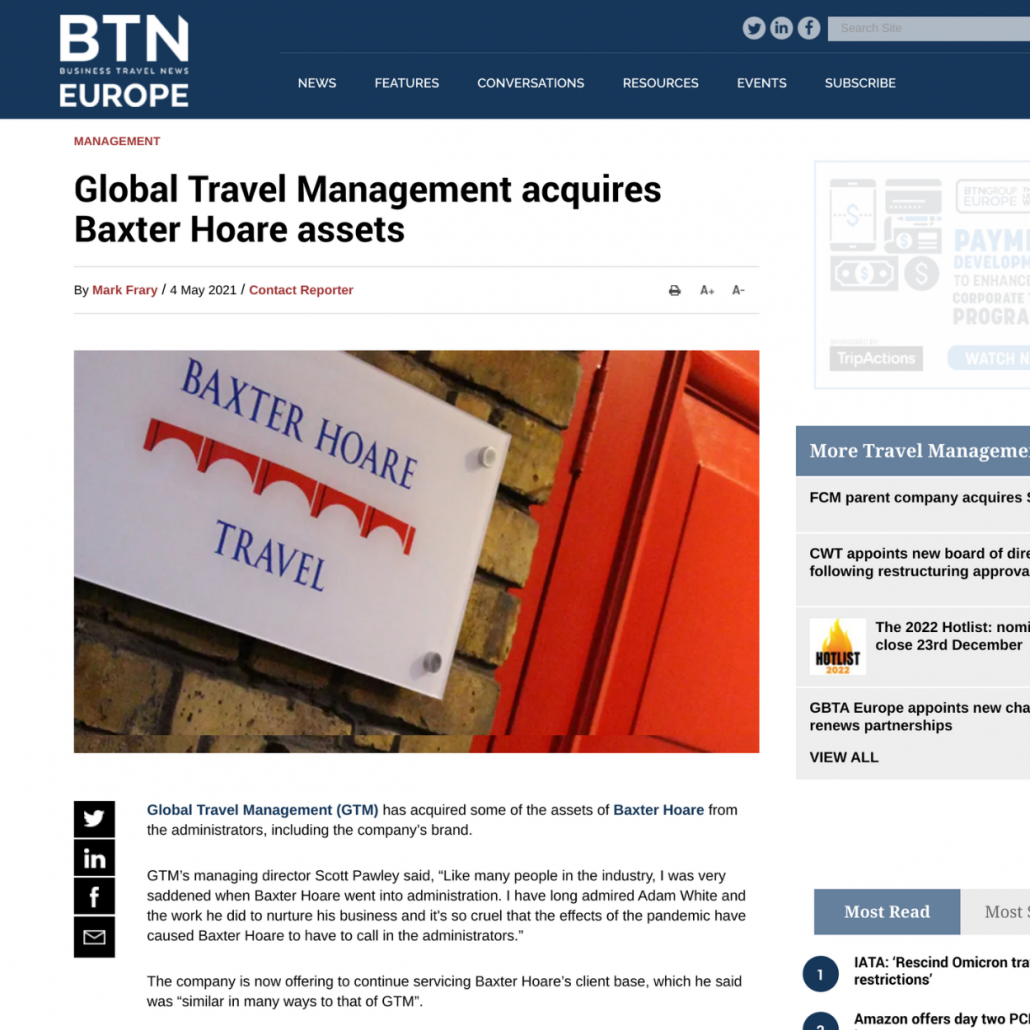 Elsewhere, we made more news when we closed the purchase of assets from travel management company Baxter Hoare, rescuing one of the oldest brands in the travel industry and securing the on-going management of several customers who otherwise would have had no travel management.
Scott explained
Global Travel Management now offers all former clients of Baxter Hoare a continuation of the service they are used to receiving, while ensuring they continue to benefit from corporate discounted air fares. In addition, since both Baxter Hoare and Global Travel Management have provided access to fares and rates negotiated by the Focus Travel Partnership, clients transferring business to GTM continue to benefit from such savings.

In June, we launched another ground-breaking, technology first.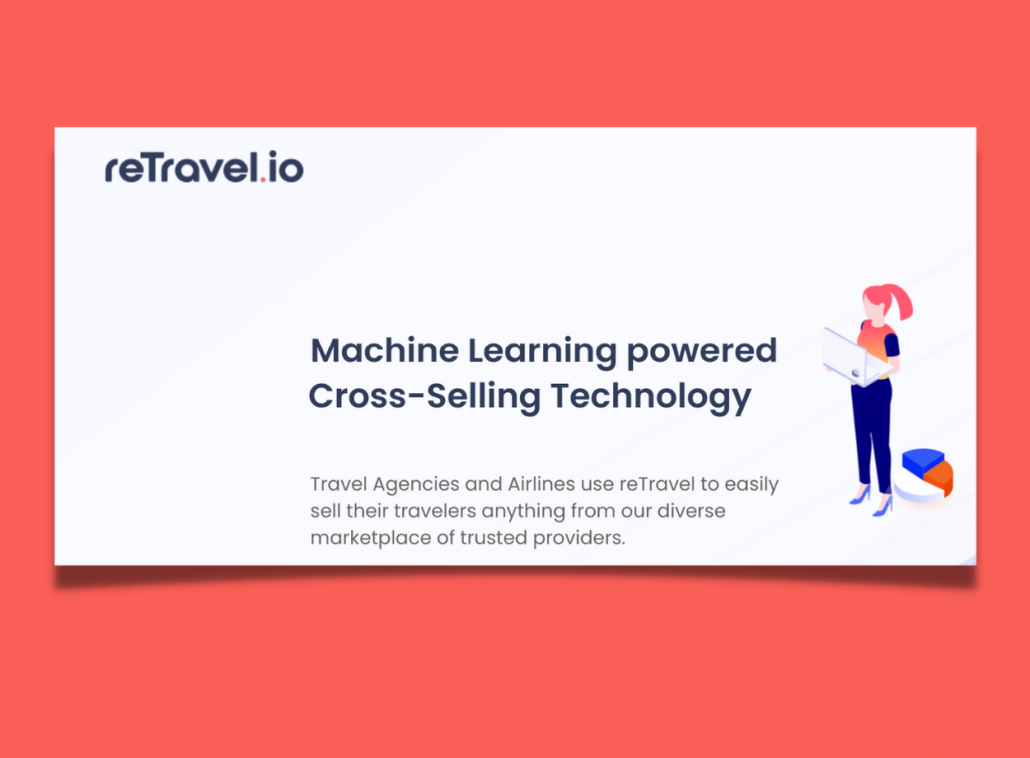 Working with reTravel, we put together a behind-the-scenes process that ensures trip-critical information is provided to every traveller, at precisely the time they need it.
We are now able to ensure that every traveller is supported en route with the precise information they need at the time. But, harnessing the machine learning and artificial intelligence experise of reTravel, we are able to determine the precise moment on a trip when the traveller is most likely to engage with that message.
reTravel anlyses, in real time, millions of messages that are sent to travellers. And, from the output of this data, we are able to ensure each message we send to a traveller – whether it's trip-critical information, crisis alerts, flight detail changes, accommodation alterations or simply terminal and gate information, we're able to ensure it's delivered in the most useful format at exactly the right time.

In July, we participated in the nationwide #TravelDayofAction.
A team from GTM took centre stage in Whitehall as the travel industry gathered to make its demands for the protection of the sector clear.
We joined travel journalists, travel agents, tour operators, pilots, cabin crew and members of Parliament to make clear what was required to support the industry.

In August, we rolled out enhancements to our industry-leading product PinPoint.
PinPoint is our online Duty of Care, Traveller-tracking and Covid resource tool, that provides out customers with a 360-degree of the status of their staff travel.
In the same month, we re-vamped our weekly news video service, Business Travel News.
Every Friday, we produce a short video clip that highlights some of the most important – or fun – items of news for business travellers.
You can see the Business Travel News playlist on our YouTube channel here. Subscribe to receive alerts for each of our episodes of Business Travel News, which appear every Friday morning.

In September, we participated in a very special movement designed to help travel industry employees suffering from mental health issues.

The #ribbonfortravel initiative was put together bu travel industry leaders to give an opportunity for those suffering from mental health issues to discuss and share their thoughts with others from within the industry.
We shared a story centred on mental health every day during the Mental Health in Travel Awareness Week with the sole aim of bringing attention to the week's events via the #ribbonfortravel campaign.
The stories we shared were How Are You?, Time. Travel., Duty of Care, Removing the Stress of Travel and Forget About It. You can see these stories on our LinkedIn page, here.

For the second time in 2021, we closed a deal to acquire assets of a former travel management company, in October.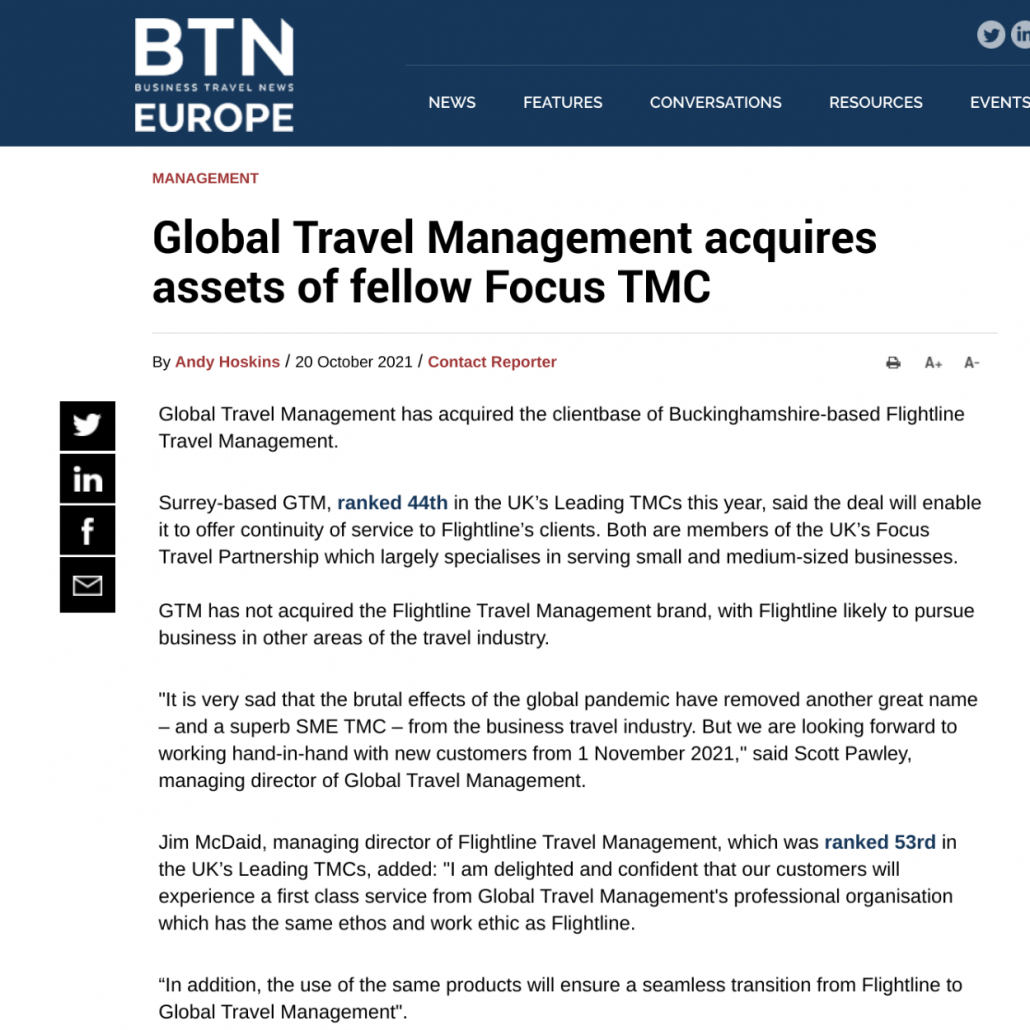 Flightline Travel customers were assured of a continuation of service when we took over the accounts previously managed by the southeast England-based company.
Scott Pawley talked to the media about the acquisition,
It is very sad that the brutal effects of the global pandemic have removed another great name – and a superb SME TMC – from the business travel industry. But we are looking forward to working hand-in-hand with new customers from 1 November 2021.


In November the eyes of the world were on Glasgow and the COP26 meetings taking place to agree the targets and strategy to drive carbon emissions lower and to reduce the man-made effects of global climate change.
As the travel sector is leading the way in carbon emission reduction and developing new techniques, processes and solutions to meet the global challenge, we invited leading travel suppliers from around the world to go on record to share how they're looking to solve the problem.
We issued a challenge: tell us what you're doing to meet your own carbon emission targets, in just ten seconds.
We called this the GTM COP26 Challenge. You can see the results from from some of the best travel suppliers in the world on our YouTube channel.

In December, we were able to share the biggest piece of news yet.
Global Travel Management has been shortlisted in the prestigious TTG Top 50 Travel Agencies awards for 2022.
We're obviously delighted to be in the short list of just 100 names for the 50 places. And even more delights that we are one of just five travel management companies to have been nominated in the category BEST BUSINESS TRAVEL AGENT 2022.
Nomination for these huge honours is a really big achievement for us and it's recognition for some of the very hard work our team has accomplished in a very difficult year for the industry.
The winners will be announced in an event in Birmingham in March 2022. But, for now, we are ecstatic to have our work acknowledged in this way.
Roll on 2022.
https://gtm.uk.com/wp-content/uploads/2021/12/2021.png
312
820
Dave
https://gtm.uk.com/wp-content/uploads/2015/05/logo_trans.png
Dave
2021-12-22 20:41:01
2021-12-22 20:41:04
The year in review: 2021