Swiss International Air Lines (SWISS) is taking its commitment to luxurious in-flight dining to new heights for its First and Business Class passengers traveling on long-haul flights from Switzerland.
In a delightful twist for discerning travellers, SWISS is collaborating with Canton Geneva's renowned culinary maestro, Olivier Jean, executive chef at the illustrious The Woodward hotel, to bring an exclusive gastronomic experience on board.
Furthermore, SWISS Premium Economy Class travellers will also have the opportunity to savor the flavors of the Geneva region through a delectable three-course meal.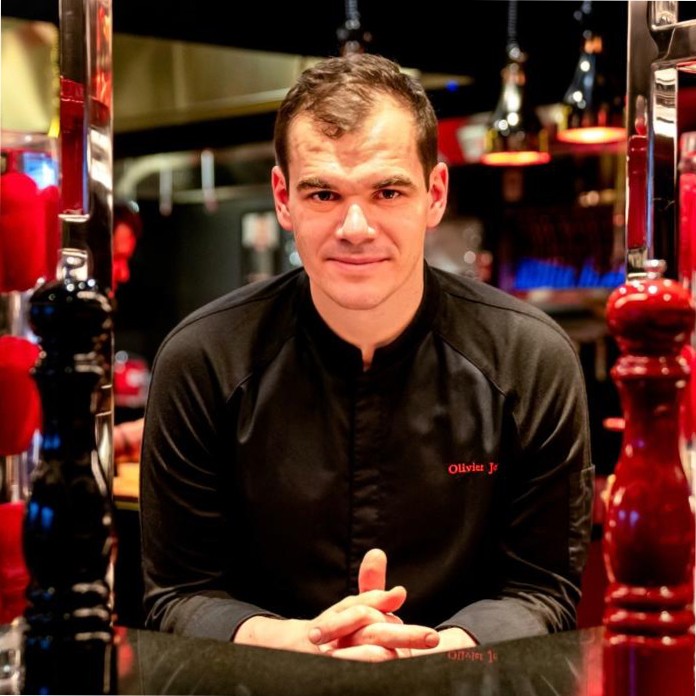 For the next three months, SWISS will offer passengers the chance to indulge in the culinary wonders crafted by Chef Olivier Jean, known for his culinary expertise at The Woodward's Michelin-starred L'Atelier Robuchon restaurant.
Drawing inspiration from French haute cuisine, Asian influences, and locally-sourced ingredients, Chef Jean's creations have garnered acclaim with a Michelin star and 15 GaultMillau points.
Julia Hillenbrand, Head of Brand Experience at SWISS, expressed her enthusiasm for this culinary partnership:
We are delighted to offer our inflight guests the sophisticated creations of L'Atelier Robuchon at the five-star The Woodward hotel. In Olivier Jean, we have secured the services of one of the best culinary ambassadors of Canton Geneva. And as The Airline of Switzerland, we are particularly pleased to welcome the 'Romandie' back aboard.
For SWISS Business passengers, the dining experience will include poached char with lemongrass sauce, sesame sushi rice, sugar snap peas, and roasted squash.
SWISS First Class passengers will savor the delights of miso-marinated pike-perch with port wine sauce, baked polenta, shallot confit, and pak choi.
Even SWISS Premium Economy passengers can look forward to a delightful three-course meal featuring specialties from the Geneva region.
Among the culinary highlights is the Geneva-style chicken with spätzli and green beans.
SWISS has been pioneering gourmet dining experiences for its First, Business, and Premium Economy Class travellers on long-haul flights from Switzerland since December 2002.
Every quarter, the airline invites a distinguished Michelin-starred chef or a GaultMillau-pointed culinary artist to curate a diverse selection of top-tier dishes representing their home canton.
These menus prioritize regional and seasonal specialties and are thoughtfully paired with wines and cheeses from the respective regions.
Over its 20-year history, 'SWISS Taste of Switzerland' has featured 81 guest chefs, each hailing from one of Switzerland's 26 cantons, offering passengers a culinary journey that truly reflects the nation's rich gastronomic diversity.
For those who appreciate the art of fine dining while traveling, SWISS Airlines continues to set the standard by blending luxury, culture, and taste at 30,000 feet. So, if you're a UK-based business traveller with a penchant for exquisite cuisine, SWISS is your passport to an unforgettable gastronomic journey.
https://gtm.uk.com/wp-content/uploads/2023/09/WEB-SWISS-grub.png
312
820
Dave
https://gtm.uk.com/wp-content/uploads/2022/06/Smarter-Better-Fairer-GTM-logo_02.png
Dave
2023-09-11 11:31:47
2023-09-11 11:31:50
SWISS International Airlines and The Woodward Hotel: a taste of luxury for business travellers