British Airways has elevated the pre-flight experience for its discerning customers with the introduction of an exclusive Turbine Martini bar at its Concorde Room in Terminal 5 at London Heathrow.
Crafted to perfection in collaboration with renowned mixologist Mr Lyan and precision engineering experts Bremont and CALLUM, this martini bar is set to redefine the art of mixology for the airline's elite passengers.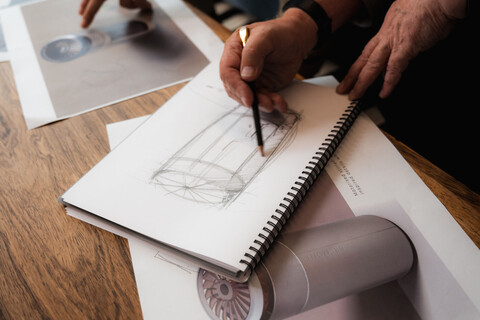 The pièce de résistance of this new martini experience is the bespoke martini mixer, meticulously designed by Bremont and CALLUM.
Forged from machined stainless steel, this engineering marvel is engineered to deliver the quintessential martini with unparalleled precision.
It incorporates built-in scales, ensuring that each ingredient is expertly measured, while its turbine-inspired design adds a touch of aviation elegance.
One of the standout features of the mixer is its motorized mixing paddle, artfully calibrated to stir the cocktail at the precise speed of 120-160 revolutions per minute.
This careful blending method enhances the citrus and floral notes, resulting in the Turbine Martini – a modern twist on the classic cocktail.
The Turbine Martini is the brainchild of award-winning mixologist Mr Lyan, also known as Ryan Chetiyawardana.
Combining the classic elements of vermouth, custom bitters and a bespoke garnish with Aviation American Gin, this cocktail embodies the timeless allure of the original martini with a contemporary twist.
When passengers are ready to indulge in this concoction, British Airways' Concorde Room staff will craft and serve the Turbine Martini with flair, right at their seats.
Calum Laming, Chief Customer Officer at British Airways, expressed his enthusiasm for this innovative addition, stating,
We are really excited to work with the very best experts in the world of design, engineering, and mixology, to create a bespoke experience and offer customers what we believe to be the best martini in the world!
Mr Lyan added,
Through our precision-engineered mixer, we created the Turbine Martini to celebrate the bespoke nature and wonder of the classic drink, with a brand-new contemporary twist.
British Airways' commitment to enhancing the travel experience extends beyond mixology. The airline is currently undergoing extensive lounge improvements at London Heathrow and across its global network. In addition to the Whispering Angel bar in the London Heathrow Terminal 5B lounge, passengers can look forward to a full refurbishment later this year.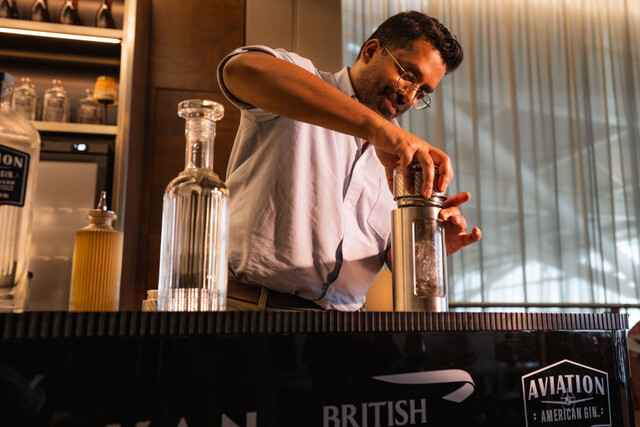 Notably, the cabana space within the Concorde Room is receiving a refresh, complete with new day beds and improved working areas.
New furniture will also grace the Concorde Room and Arrivals lounge at London Heathrow Terminal 5, as well as lounges at London Heathrow Terminal 3.
For those venturing beyond London, British Airways is leaving no stone unturned in enhancing its lounges.
Edinburgh's lounge will receive a fresh makeover, while Seattle passengers can enjoy a brand-new bar and an enhanced menu offering.
In addition to the Turbine Martini, British Airways continues to innovate its beverage offerings.
The airline now features the full range of Don Julio Tequilas in its UK lounges and will soon become the first airline to serve 1942 Añejo on board in First Class, as well as in its Concorde Room, setting a new standard for premium travel experiences.
This collaboration with Mr Lyan builds upon British Airways' previous successes, including a specially crafted cocktail menu in its lounges and a limited-edition Bremont watch, featuring metal from the iconic Concorde. With a commitment to excellence and a passion for innovation, British Airways continues to redefine luxury travel for its discerning clientele.
https://gtm.uk.com/wp-content/uploads/2023/09/WEB-NDC-BA-1.png
312
820
Dave
https://gtm.uk.com/wp-content/uploads/2022/06/Smarter-Better-Fairer-GTM-logo_02.png
Dave
2023-09-04 10:00:19
2023-09-08 10:44:37
Mixology meets elegance: British Airways' exclusive Turbine Martini Bar now open at Heathrow