June marks Pride Month – we have taken a look at how some airlines are marking the celebration
Lufthansa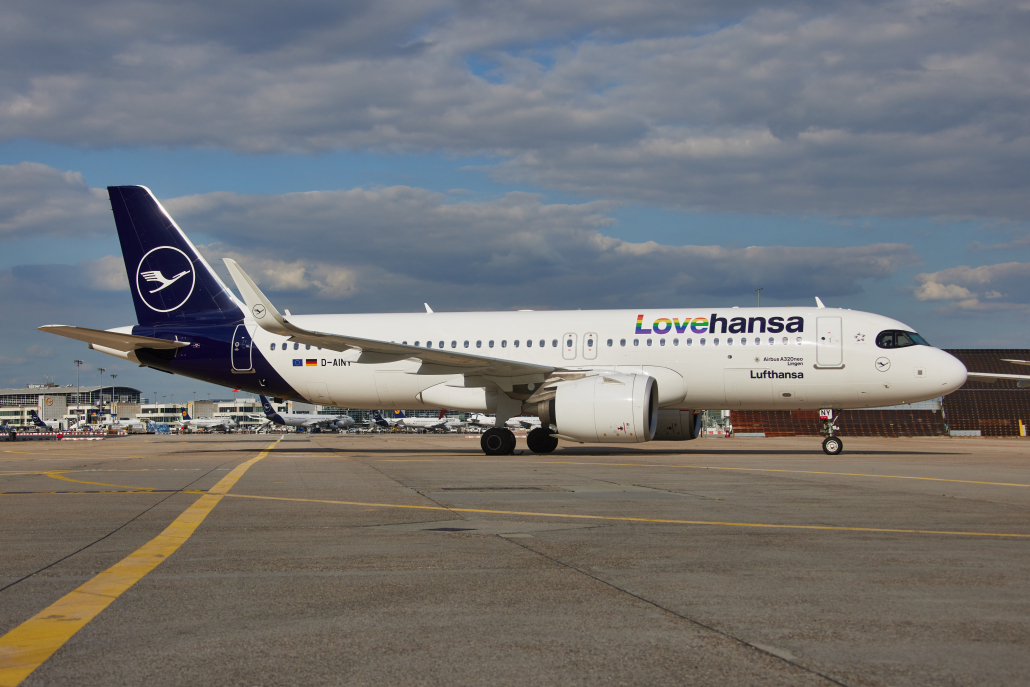 To mark Pride Month, Lufthansa is taking off with a very special aircraft to destinations throughout Europe.
The Airbus A320neo with the registration D-AINY will become "Lovehansa" for the next six months.
On the outside of the aircraft, the Lufthansa livery has been replaced by a specially-designed "Lovehansa" marque, painted in the colours of the rainbow.
The welcome panel at the entrance will also have a special rainbow design.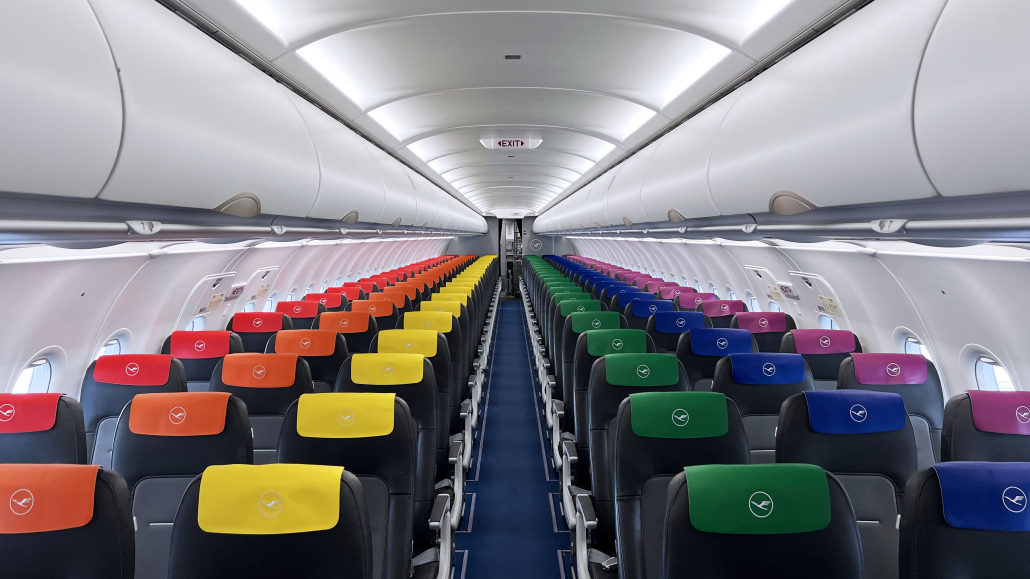 In addition, when looking out of the aircraft window, hearts in rainbow colours can be seen on the winglets. The first flight of the "Lovehansa" took place on 10 June to Billund in Denmark (LH842).
Lufthansa claims it is 'a company that stands for openness, diversity and understanding'. And, with the "Lovehansa" special livery, 'the company is sending another clear signal and making this important part of its corporate culture prominent and visible to the outside world'.
---
Virgin Atlantic
A three-year sponsorship of Manchester Pride – the UK's largest Pride event – is probably the most public celebration of the LGBT+ community from Virgin Atlantic.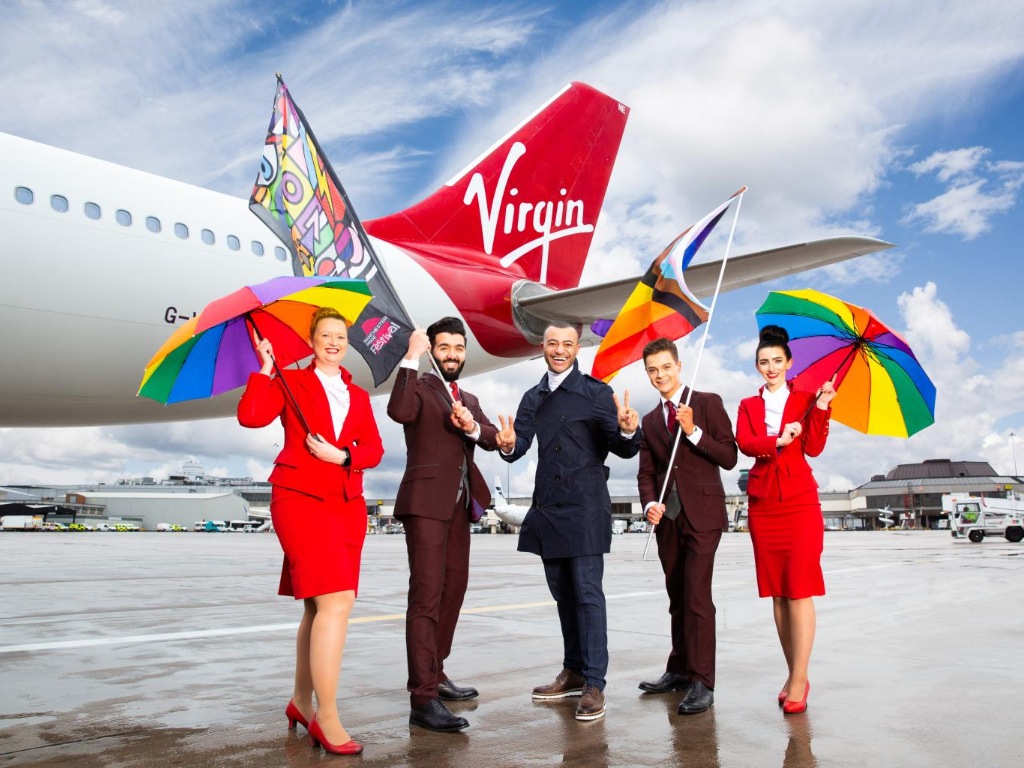 Virgin Atlantic are also the first-ever sponsor, in a ten-year agreement, of the Attitude Awards.
In 2020 the airline entered a multiyear partnership with Open for Business, launching the Caribbean Local Influencer Program to champion the business rationale for LGBTQ+ inclusion across the islands. The two-phased approach to the partnership with Open for Business consists of a research phase to understand business and socioeconomic impact of excluding the LGBTQ+ community, and a second phase to build a network of business leaders and civil society, using the research to advance LGBTQ+ rights and inclusion.
But on an individual level, Chief Commercial Officer Juha Jarvinen, has written eloquently and from the heart about his experiences in the corporate world, in a blog piece:
In the workplace, organisations that will thrive in the future are those which put inclusivity at the heart of their strategy. At Virgin Atlantic, we live by our purpose – everyone can take on the world – and we take inclusion and diversity seriously. To me, it's so important that we foster a culture of belonging and actively encourage every single one of our people to be themselves at work every day. After years of not wanting to divulge my sexuality at work or in business networks, joining this airline in 2019 was a breath of fresh air. About one month into my role, I was asked to share an introductory post on our internal communications platform, Workplace, and it was the first time in my career that I'd felt comfortable and proud sharing exactly who I was: 'Juha, a Finnish-born 43-year old with a love of travel, running & hot yoga, and lastly – but most importantly – happily married to my husband, Jussi'.

---
United
United Airlines 'recognise, embrace and celebrate the differences that make our customers and employees unique'.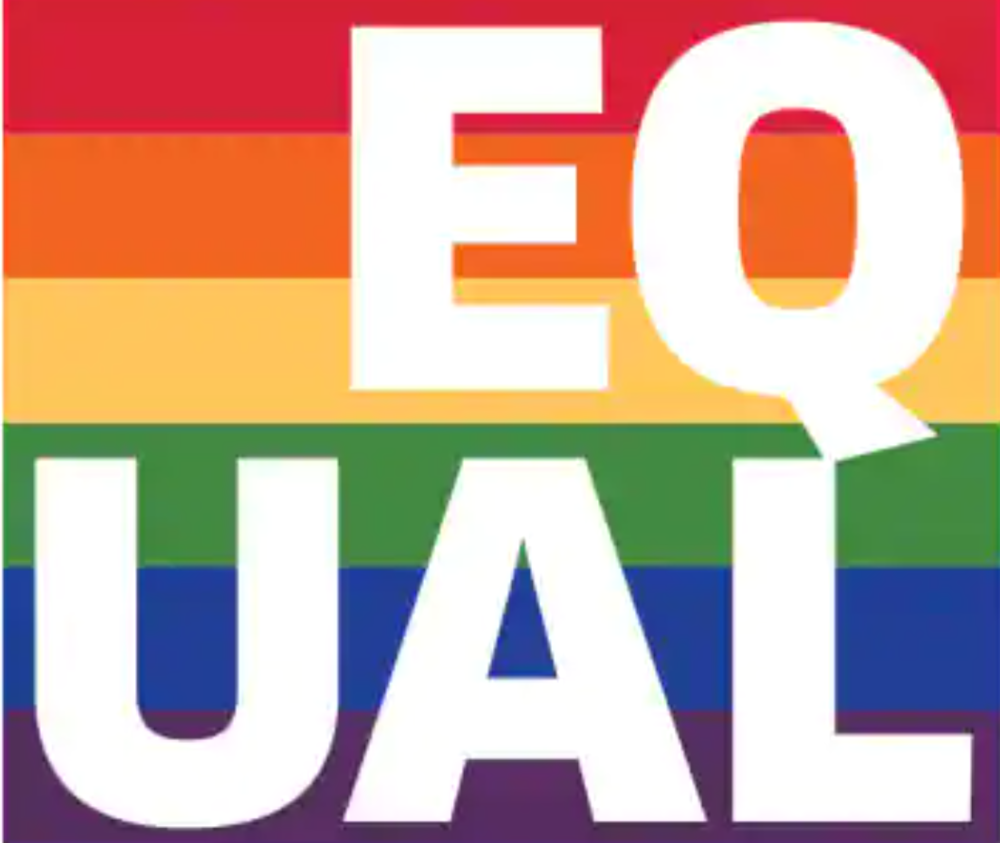 United also claim to be 'committed to creating an inclusive work environment while contributing to the diverse communities we serve. As a part of this mission, we believe it's important to support the LGBTQ+ community by upholding inclusive policies and practices, partnering with LGBTQ+ organisations, and hosting programmes and engagement events to honour the LGBTQ+ community'.
United maintain sponsorships of, and relationships with, several organisations:
---
JetBlue
JetBlue is commemorating Pride Month with a series of special events and support for various LGBTQ+ organisations and partners throughout the month of June… and beyond.
Icema Gibbs, vice president CSR and DEI, JetBlue said,
At JetBlue, we believe the LGBTQ+ community should be supported year round, beyond Pride month, and we will continue to stand for the right for every crewmember and customer to feel safe and valued—while ensuring we are marching towards a more equal, inclusive and just world.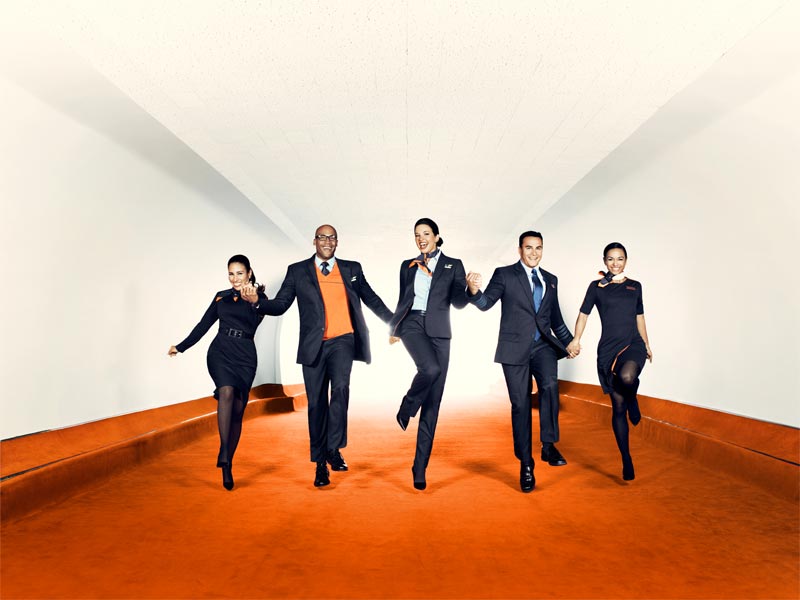 JetBlue is a long-time supporter of The Stonewall Inn Gives Back Initiative (SIGBI), which leverages the historic significance of the New York City LGBTQ+ landmark to help other communities that don't have the same LGBTQ+ resources or support.
The airline continues to serve as the official airline of The Lesbian, Gay, Bisexual & Transgender Community Center – known locally as The Center. Since 1983, The Center has been supporting, fostering and celebrating the LGBTQ+ community of New York City and empowers people to lead healthy, successful lives.
And last year, JetBlue rolled out 'a new uniform policy with a vast range of apparel and hair and makeup preferences for all crewmembers, regardless of race/ethnicity, gender, age and body type'. By adopting a gender-inclusive program, JetBlue ensures that all crewmembers, regardless of gender identity, can feel represented.
---
Cape Air
Cape Air, is an airline headquartered at Barnstable Municipal Airport in Hyannis, Massachusetts, operating scheduled passenger services in the Northeast, the Caribbean, Midwest, and Eastern Montana.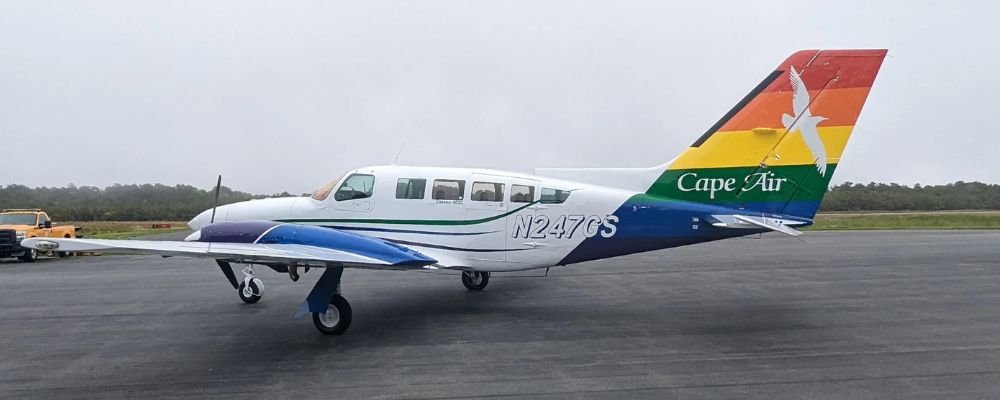 The airline introduced a Pride-themed plane at a media event hosted at Provincetown Municipal Airport.
Linda Markham, Cape Air CEO said
Putting a Pride flag not only on the wings, but on the tail of the plane means so much to us because we're such a diverse organisation and we really want to celebrate inclusivity and equality.

---
American Airlines
---
KLM
---
Delta Air Lines
---
easyJet
---
Alaska Airlines
---
https://gtm.uk.com/wp-content/uploads/2022/06/Smarter-Better-Fairer-GTM-logo_02.png
0
0
Dave
https://gtm.uk.com/wp-content/uploads/2022/06/Smarter-Better-Fairer-GTM-logo_02.png
Dave
2022-06-01 08:00:55
2022-06-15 14:09:56
How airlines are marking Pride Month