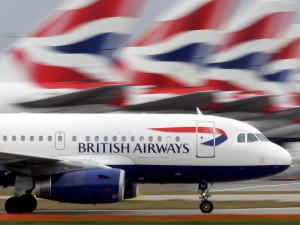 British Airways cabin crew are set to stage a four-day strike from June 16 in a long-running dispute over pay.
A BA spokeswoman said: 'As on the previous dates when Unite called strikes of mixed fleet cabin crew, we will fly all our customers to their destinations.
'Strike action is completely unnecessary. We had reached a deal on pay, which Unite's national officers agreed was acceptable.
'We urge Unite to put the pay proposals to a vote of their members.'
Unite said the latest wave of action had been prompted by BA's 'persistent refusal' to restore travel concessions withdrawn from those who took part in industrial action.
Unite's assistant general secretary for legal services Howard Beckett said: 'It is disappointing that BA is taking such an approach when we are close to bringing this dispute to a close.
'BA is almost alone among the employers this union has dealt with in that they can accept the case for a pay deal but want to punish the very people who made the case.
'For an airline of the size and status of BA passengers want to know staff are treated with respect. Punishing staff for using legitimate industrial means to reach a wage deal is a culture that Unite cannot accept and a culture that will ultimately damage the BA brand.'
https://gtm.uk.com/wp-content/uploads/2022/06/Smarter-Better-Fairer-GTM-logo_02.png
0
0
Natalie
https://gtm.uk.com/wp-content/uploads/2022/06/Smarter-Better-Fairer-GTM-logo_02.png
Natalie
2017-06-05 07:59:36
2017-06-05 07:59:36
British Airways cabin crew plan four-day strike from 16 June