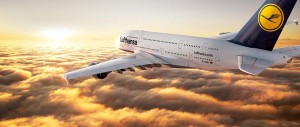 Germany's pilot union said it planned another 24-hour walkout at Lufthansa on Thursday, after strikes announced for Wednesday led to the cancellation of roughly a third of all flights of the German airline. The union in a statement said all of Lufthansa's short and long-haul flights out of Germany will be affected by the continued industrial action, planned to run until 2259 GMT on Thursday.
The strike is the 14th to hit the airline in its long-running pay dispute with the Vereinigung Cockpit (VC) union.
Lufthansa said Wednesday's strike has resulted in the cancellation of 876 of roughly 3,000 flights, affecting about 100,000 passengers and the airline's chief executive said walkouts would cost the airline high single-digit million euro amounts each day. The union announced the latest strikes following a German court's rejection of an injunction Lufthansa had asked for to halt strikes last-minute on Tuesday night.
https://gtm.uk.com/wp-content/uploads/2022/06/Smarter-Better-Fairer-GTM-logo_02.png
0
0
Dave
https://gtm.uk.com/wp-content/uploads/2022/06/Smarter-Better-Fairer-GTM-logo_02.png
Dave
2016-11-23 09:32:30
2016-11-23 09:34:51
Germany: Update – Lufthansa pilots will strike again on 24 November, thousands of flights already cancelled for 23 November