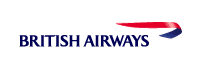 British Airways and Japan Airlines (JAL) have recently announced the start of a joint business agreement which will involve both airlines sharing revenue on certain flights between Europe and Japan. 
The joint business will benefit customers by providing better links between Europe and Japan, greater choice of flights to more destinations, enhanced frequent flyer benefits and the potential to launch new routes as well as improved transfers for customers to destinations in Europe and within Japan, through enhancing and expanding the codeshare network beyond the two airlines' respective hub cities. 
As a result of the joint business, JAL will offer new codeshare destinations to Belfast, Helsinki, Frankfurt and Gothenburg on British Airways operated flights. British Airways will extend its reach to more destinations in Japan by codesharing on flights to Kansai, Okayama, Izumo, Okinawa, Nagasaki, Hiroshima and Kagoshima. 
Customers participating in JAL and British Airways' loyalty programmes will continue to enjoy reciprocal benefits as customers of oneworld®, and are expected to further benefit from future opportunities to earn and redeem miles on each airline's flights more easily as a result of the increased codesharing and joint promotions.
Complimentary Porter Trial – British Airways is currently running trials of a complimentary porter service for all First and Gold card holders flying from London Heathrow Terminal 5. The trial has aleady started and will finish on October 17th, if successful the service will be made permanent.
New Alicante Route – British Airways is launching another new route from London Gatwick, with the start of services to Alicante from 31 March 2013.
The London Gatwick to Alicante services will commence from the beginning of the Summer 2013 season, in addition to the 3 services per week already operating during the Winter 2012 season from London Heathrow.
Services are already on sale.
https://gtm.uk.com/wp-content/uploads/2022/06/Smarter-Better-Fairer-GTM-logo_02.png
0
0
Paul
https://gtm.uk.com/wp-content/uploads/2022/06/Smarter-Better-Fairer-GTM-logo_02.png
Paul
2012-10-11 10:06:58
2012-10-11 09:06:29
British Airways News.