British Airways has significantly increased the number of seats that can be booked using Avios, the reward currency used by the airline, on every flight.
The airline has always guaranteed that at least a certain number of reward seats – seats available to book using Avios – will be available on each flight. The airline has doubled this guaranteed minimum number of reward seats in Euro Traveller (short-haul economy), Club Europe (short-haul business class), World Traveller (long-haul economy) and Club World (long-haul business class). It has also added guaranteed availability in World Traveller Plus, British Airways' popular long-haul premium economy cabin, for the first time. The extra availability is on flights from 28 July 2021.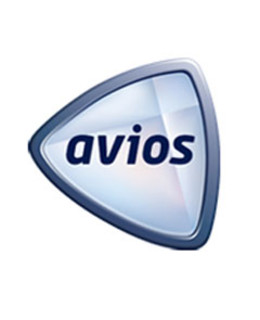 Reward seats are seats that can be booked using Avios, paying a cash amount covering just taxes, fees and carrier charges. On short-haul, return flights start from as little as £1 plus Avios, and on long-haul, £100 plus Avios. The cash and Avios amounts can be flexed to account for people with differing Avios budgets. They are separate from Avios part payment, where Avios is used to reduce the cost of any ticket, in all cabins, on all flights.
In addition to the guaranteed seats, British Airways regularly makes millions of extra reward seats available to destinations across its network. The recent changes mean that over 250,000 extra reward seats have been added to British Airways' booking system.
As summary of the changes is as follows
Cabin – change – guaranteed reward seats pre 8 July flights – flights 8 July onwards
Euro Traveller – doubling – 4 – 8
Club Europe – doubling – 2 – 4
World Traveller – doubling – 4 – 8
World Traveller Plus – new guaranteed availability – 0 – 2
Club World – doubling – 2 – 4
Tom Stevens, Director of Brand and Customer Experience at British Airways, said
Our Members appreciate the benefits their Executive Club membership brings, but the feedback we hear is that people would like us to make it easier to book flights using Avios. We have listened and acted on this, and today's announcement directly addresses this feedback, opening up six extra reward seats on a short-haul flight, and eight on a long-haul flight. We hope this means that a family holiday, or that big friendship group trip away, will be much easier to book using Avios.
Adam Daniels, Chief Executive at IAG Loyalty which manages the Avios currency, said
This is an exciting change that we have worked closely with the British Airways team to deliver. We hope it offers Executive Club Members even more opportunities to spend their hard earned Avios.
This is the latest step in a series of improvements British Airways has made to its Executive Club. In March, the airline announced it was protecting the Tier status of Executive Club Members for a further year. In February, British Airways announced a six-month extension to all Executive Club vouchers, due to expire before 31 December 2021. This was the third extension to have been applied, following similar extensions in March 2020 and October 2020. British Airways is also adding an additional six-months validity to all new Companion Vouchers or Travel Together tickets earned between June 2020 and the end of December 2021.
British Airways continues to reduce the amount of Tier Points needed to reach each Tier by 25% for those whose Tier Point collection year ends before July 2022.
https://gtm.uk.com/wp-content/uploads/2021/05/Web-images.png
312
820
Dave
https://gtm.uk.com/wp-content/uploads/2022/06/Smarter-Better-Fairer-GTM-logo_02.png
Dave
2021-05-31 09:00:40
2021-05-31 17:39:54
British Airways doubles reward seat availability