Scott Pawley, Managing Director of Global Travel Management, has received an award for his outstanding contribution to business travel innovation from Advantage Focus Partnership.
The award came during the Advantage Focus twentieth anniversary celebrations, presentation ceremony and conference at a central London hotel.
The presentation came as a complete surprise to Scott, who said afterwards:
I was completely bowled-over. It is very flattering to be put forward by the team at Advantage Focus for an award like this. I had no idea at all.
The award is in recognition of Scott's contribution to Advantage Focus and its member companies for a number of years. Most recently, Global Travel Management developed Focus Fare Finder – a tool to ensure business travellers get the best-priced fare on every flight booking – and made it available to every Advantage Focus member.
Scott explained why he does this:
It's for the greater good. We know that, when we develop a piece of technology that benefits Global Travel Management and share that with the wider membership of Advantage Focus, we are doing one really important thing: making the marketplace bigger.

Ultimately, if a business is well-served by an Advantage Focus member company, every Advantage Focus member benefits.
Abby Penston is Head of Focus. She took time to explain why Scott received his award and what it means:
It was an absolute pleasure to present Scott Pawley with this Focus Partnership award for his Innovative contribution to Business Travel Technology at our 20th Anniversary celebrations.

The ethos of Focus is a Partnership run by the Partners for the Partners and Scott is an absolute example of this in practice. Scott's commitment to the Partnership is evident to everyone who works closely with us, our Panels and the Focus Central team. He is respected not just within the Partnership but also with our Supplier Partners for being a progressive innovative leader.

Scott has played a lead role in many of our products within our technology suite including implementing and maintaining our award winning Focus Fare Finder product, affording the Partnership the ability to stay competitive and efficient. This product strengthened our Technology portfolio and is utilised throughout our Partnership, daily.

Scott and his team at Global Travel Management were instrumental in our latest data project which again revolutionises the way we operate, allowing us to utilise our data to drive our businesses forward.

It's this innovative approach to Business Travel that places The Focus Partnership and its technology as leaders within the Business Travel sector.

Well Done Scott, thank you once again for always going above and beyond!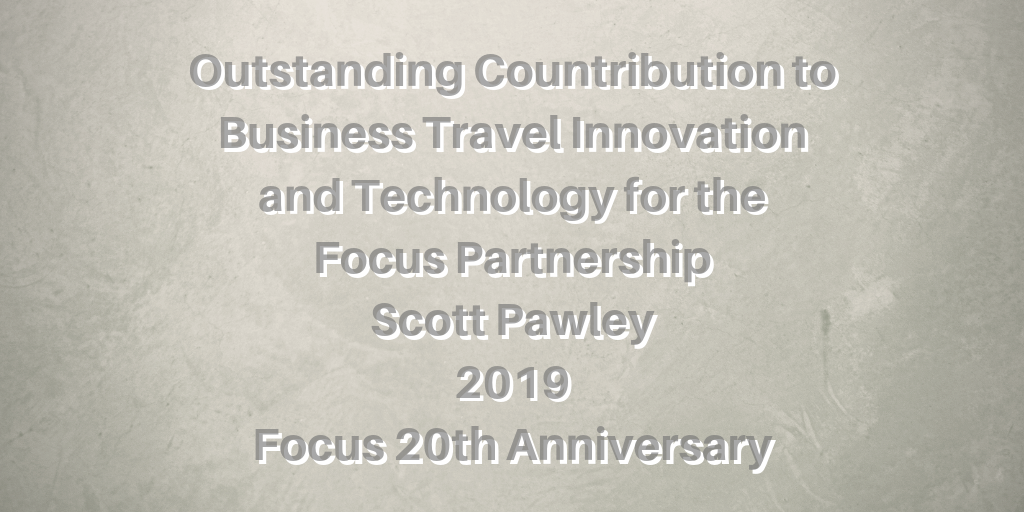 https://gtm.uk.com/wp-content/uploads/2019/04/Scott-with-Award.png
312
820
Kelly
https://gtm.uk.com/wp-content/uploads/2022/06/Smarter-Better-Fairer-GTM-logo_02.png
Kelly
2019-04-05 13:34:23
2019-04-05 17:47:42
Scott Pawley receives Outstanding Achievement award