The renowned MICHELIN Guide, celebrated worldwide for its recognition of top-tier dining establishments, is set to revolutionise the hotel industry with its latest creation – The MICHELIN Key.
The distinctive accolade is designed to shine a spotlight on hotels that offer truly exceptional experiences to travellers.
Starting in 2024, these distinguished hotels and accommodations will have the privilege of bearing The MICHELIN Key, joining a select group of establishments that stand out for their excellence.
Much like its esteemed restaurant ratings, The MICHELIN Guide aims to provide independent recommendations for hotels that are genuine destinations in their own right.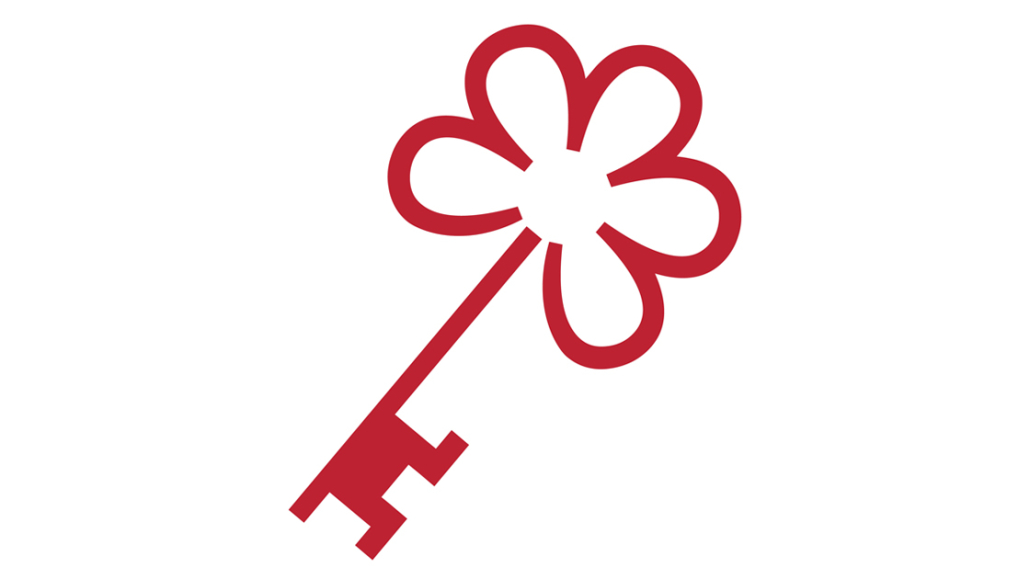 After four years of meticulous evaluation and research, The MICHELIN Guide now unveils a selection of more than 5,000 remarkable hotels across 120 countries.
The MICHELIN Guide emerged as a trusted beacon guiding travellers towards extraordinary experiences. In response to the prevailing standardisation in hotel design, interiors and amenities, The MICHELIN Guide strives to connect with travellers on an emotional level, directing them towards establishments that excel in architectural design and professional expertise, and possess a distinct and identifiable personality.
The new MICHELIN Guide selection encompasses more than 5,000 hotels worldwide, offering diverse options to suit various budgets and styles. The selection process is guided by five essential criteria:
A Destination in Itself: These hotels contribute significantly to the local experience, enriching the traveller's journey.
Excellence in Interior Design and Architecture: These establishments set themselves apart with exceptional design and architectural features.
Individuality and Authenticity: Each hotel reflects a unique personality and authenticity.
Quality, Comfort, and Service: A commitment to providing consistent quality, comfort, and impeccable service.
Value for Experience: These hotels offer a seamless balance between the experience they deliver and the price they command.
Importantly, this hotel selection stands independent of existing labels and quotas, catering to both seasoned MICHELIN Guide enthusiasts and those in search of well-informed advice.
The new approach to hotel recommendations by The MICHELIN Guide serves three key objectives:
Enhancing Gourmet Experiences: Travellers can now complement their culinary adventures with memorable hotel stays.
Character-Focused Accommodations: Guests are guided towards accommodations that offer more than just a place to sleep – they offer character and unique experiences.
Comprehensive Independent Platform: The MICHELIN Guide's website and mobile application provide an intuitive platform for inspiration, selection, reservation, payment, and sharing of travel experiences. The platform is ad-free, ensuring a seamless user experience, and offers round-the-clock customer service along with expert travel guidance.
The MICHELIN Key – A New MICHELIN Guide Distinction
Within this groundbreaking selection, The MICHELIN Guide seeks to spotlight establishments that elevate hospitality to an art form, curating unforgettable experiences for travelers.
Gwendal Poullennec, International Director of The MICHELIN Guides, explains,
The MICHELIN Key is a clear, reliable indicator for travelers. Just as the MICHELIN Star distinguishes top restaurants, the MICHELIN Key recognizes the world's most exceptional hotels. It is also an acknowledgment of the dedication and passion of hospitality professionals.
Annually, The MICHELIN Key will honour exceptional establishments led by teams with unique expertise. The accolade will be bestowed following one or more anonymous stays by The MICHELIN Guide's selection teams.
Currently in the field, The MICHELIN Guide teams are on the lookout for the finest hotel experiences, with the inaugural MICHELIN Key selection set to be unveiled in the first half of 2024.
https://gtm.uk.com/wp-content/uploads/2023/10/WEB-MICHELIN.png
312
820
Dave
https://gtm.uk.com/wp-content/uploads/2022/06/Smarter-Better-Fairer-GTM-logo_02.png
Dave
2023-10-06 14:20:37
2023-10-06 14:20:39
Unlocking luxury: The MICHELIN Key redefines hotel excellence